This post may contain affiliate links. Please read my disclosure policy for more details.
If you are looking for yummy meatless meals, you've got to the right place! I've gathered here some of my best affordable meatless recipes, easy to make, amazingly delicious, and perfect for the whole family.
No fancy ingredients you've never heard about, but simple, easy recipes that use everyday ingredients and perfect for your Meatless Monday.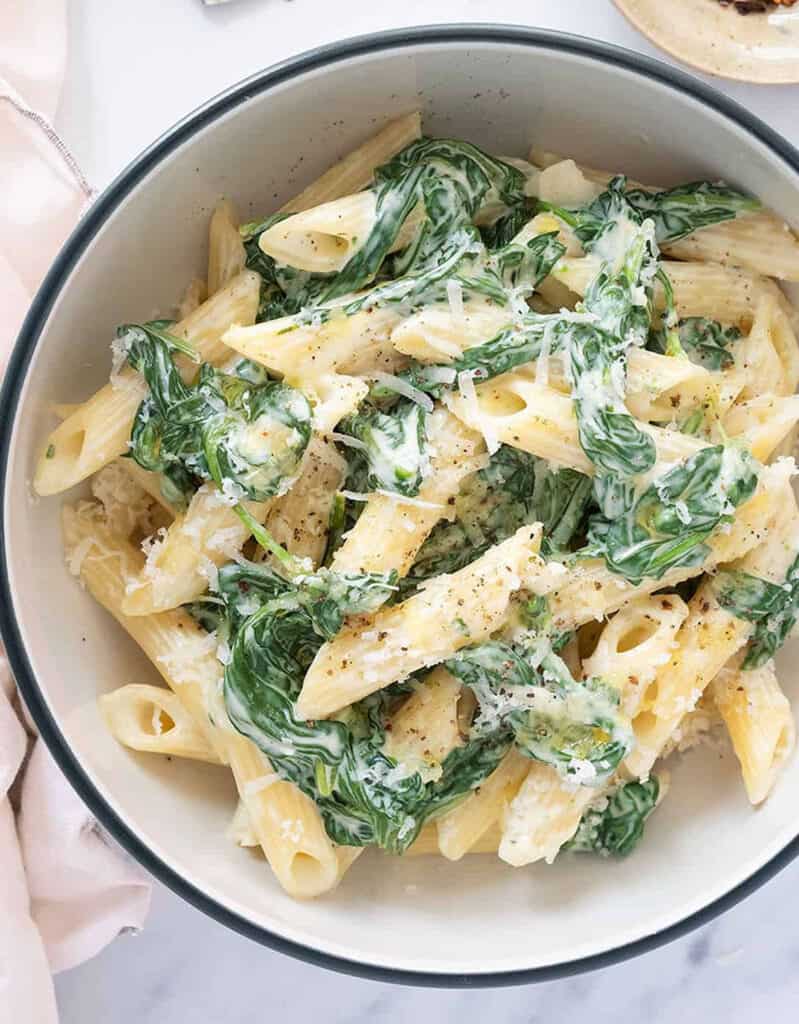 What I cook for my family every day, and what I share here on The Clever Meal, are easy meatless meals sure to please the pickiest meat lovers out there! : )
I'm not strictly vegetarian, however, for many reasons my family and I have decided to cut out meat years ago. We weren't used to eat meat regularly, so it was pretty easy for us to quit once for all. And I'm so glad we did.
Not only are legumes, grains, veggies delicious, cheaper and so much healthier than meat, but cutting out on meat helps to reduce greatly the greenhouse gas emissions that cause climate change.
It's great for your health, for your wallet, and for the planet!
Without going too much into details, let's see a few quick facts before we get to the actual recipes, shall we?
Benefits of eating less meat
Good for your health: I'm sure you're already heard this hundreds of times. Research shows that high intake of red meat and processed meat (sausages, bacon, hot dogs, ham…) increases your risk of death from heart disease, stroke, diabetes, bowel cancer. Just to name a few, but the list is quite long.

It reduces gas emissions: according to research, the impact that meat production, particularly beef, has on the environment and on the climate change is massive.

It saves you money: veggies, beans and grains are so much cheaper than meat and absolutely great if you're trying to eat on a budget.

Good for the animals: it reduces the large-scale suffering of animals raised in factory farms.
However, a meatless diet comes down to personal choice, and if you don't feel to go cold turkey, remember that every little helps!
Scrumptious pasta dishes, comforting hearty soups, veggie pizzas and protein-packed salads make terrific alternatives to burgers, bacon or chicken during the week.
And if you wonder what you can eat that doesn't have meat, here you will be spoilt for choice with easy recipes conveniently gathered into a few groups: easy to browse, easy to cook, and absolutely delicious!
Meatless pasta recipes
Quick, easy and economical, pasta is amazingly good with veggies, legumes, and cheese. Also, whole-grain pasta is great to make healthier and more filling meatless meals.
This white bean pasta makes a delicious one-pot family meal ready in less than 15 minutes. It's everything you want in a pasta dish: it's comforting, packed with fresh ingredients, protein, veggies, and it's easy to make.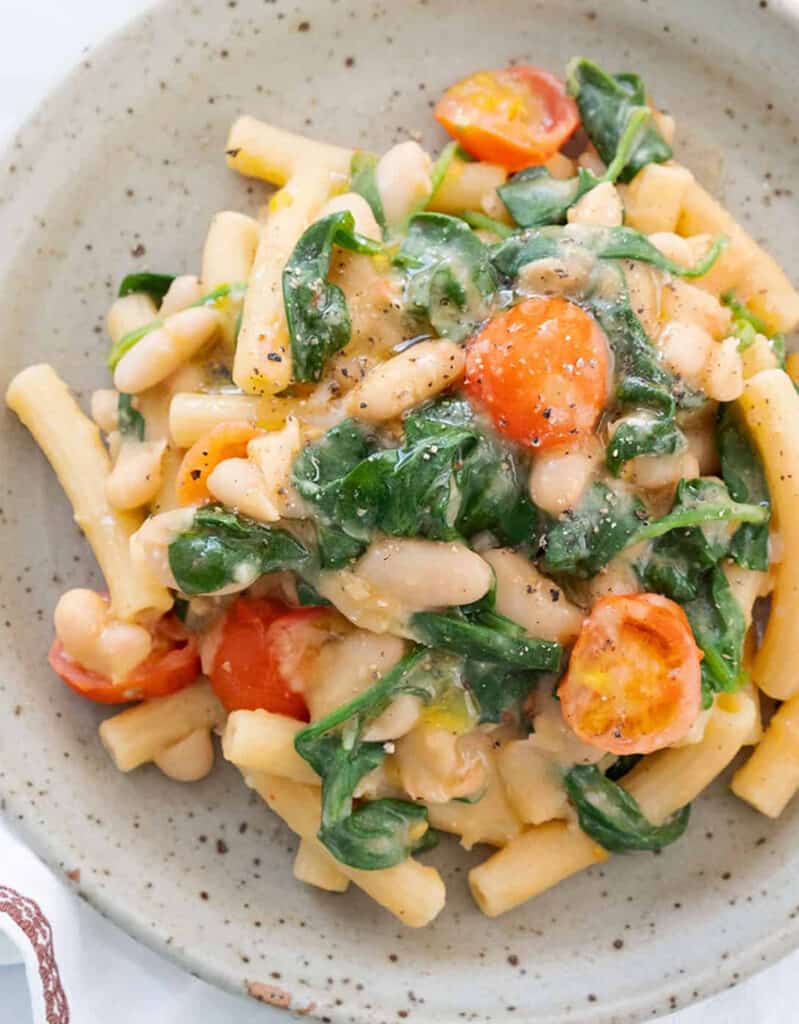 Looking for meatless Monday recipes? This quick creamy pasta will hit the spot. It's comfy, quick, inexpensive and it's easy to costumize with your fav veggies. To include more protein, serve it with a mediterranean bean salad or a quick chickpea salad.
This Italian pasta with lentils is one of the best nourishing meatless meals you can cook using a few cupboard essentials in just 1 pot. It's packed with protein, healthy, and amazingly GOOD and satisfying.
This creamy lemon ricotta pasta with spinach makes a delish weeknight meal ready in less than 15 minutes. Simple, fresh ingredients, delicious flavor, and minimal effort, this terrific meatless recipe is sure to please everyone.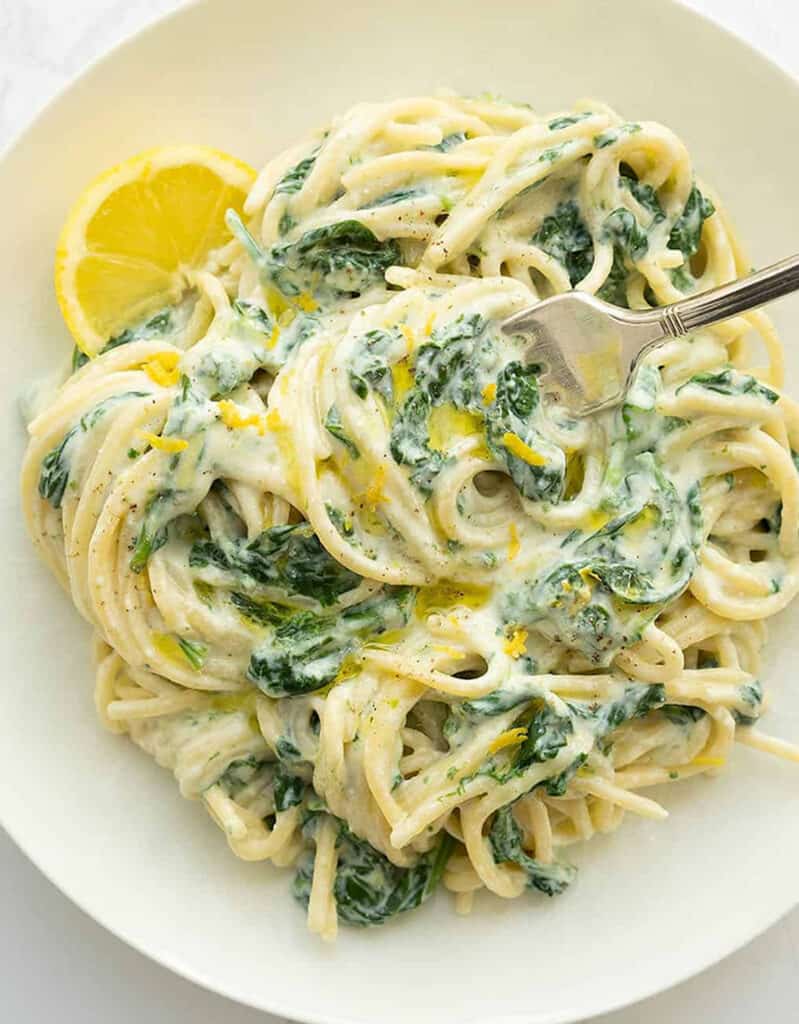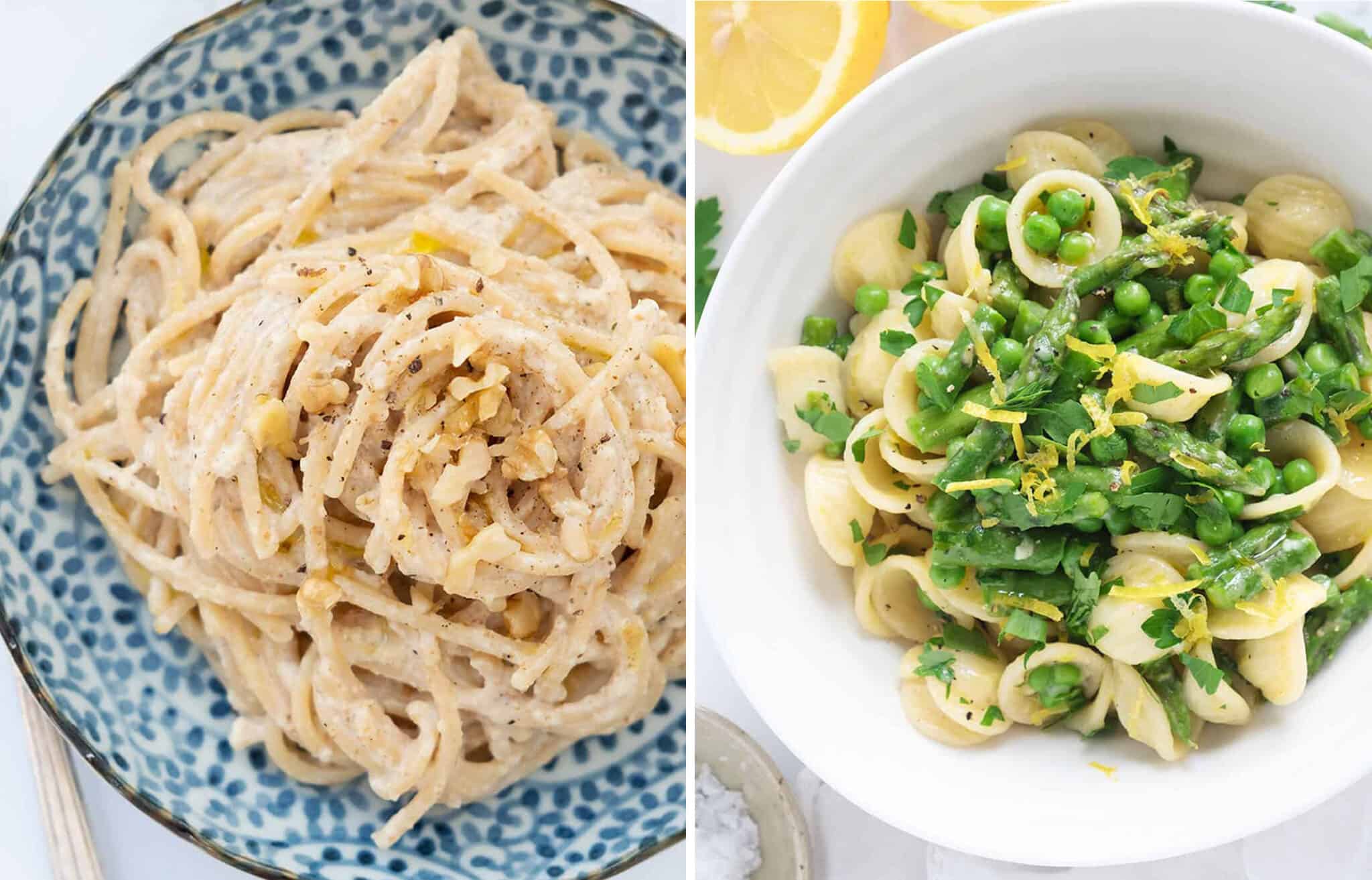 This delicious mushroom spaghetti is a great recipe for your Meatless Monday! It's super easy, ready in only 15 minutes, packed with amazing mushrooms and sure to boost your mood at the end of a long day!
This Italian pasta with peas makes a delicious one-pot dinner recipe that uses minimal ingredients such as frozen peas, pasta and parmesan cheese. It's easy to make, child-friendly, and super YUMMY!
This quick pasta recipe is ready in less than 20 minutes and it's packed with fresh spinach and cherry tomatoes. It's delicious, juicy, garlicky and makes a great meatless meal.
This nourishing tomato soup with pasta is so comforting and requires only basic pantry staples. It's incredibly simple to make, yet rich and full of tomato flavour. It makes a 1-pot family meal that's meatless, delicious and economical!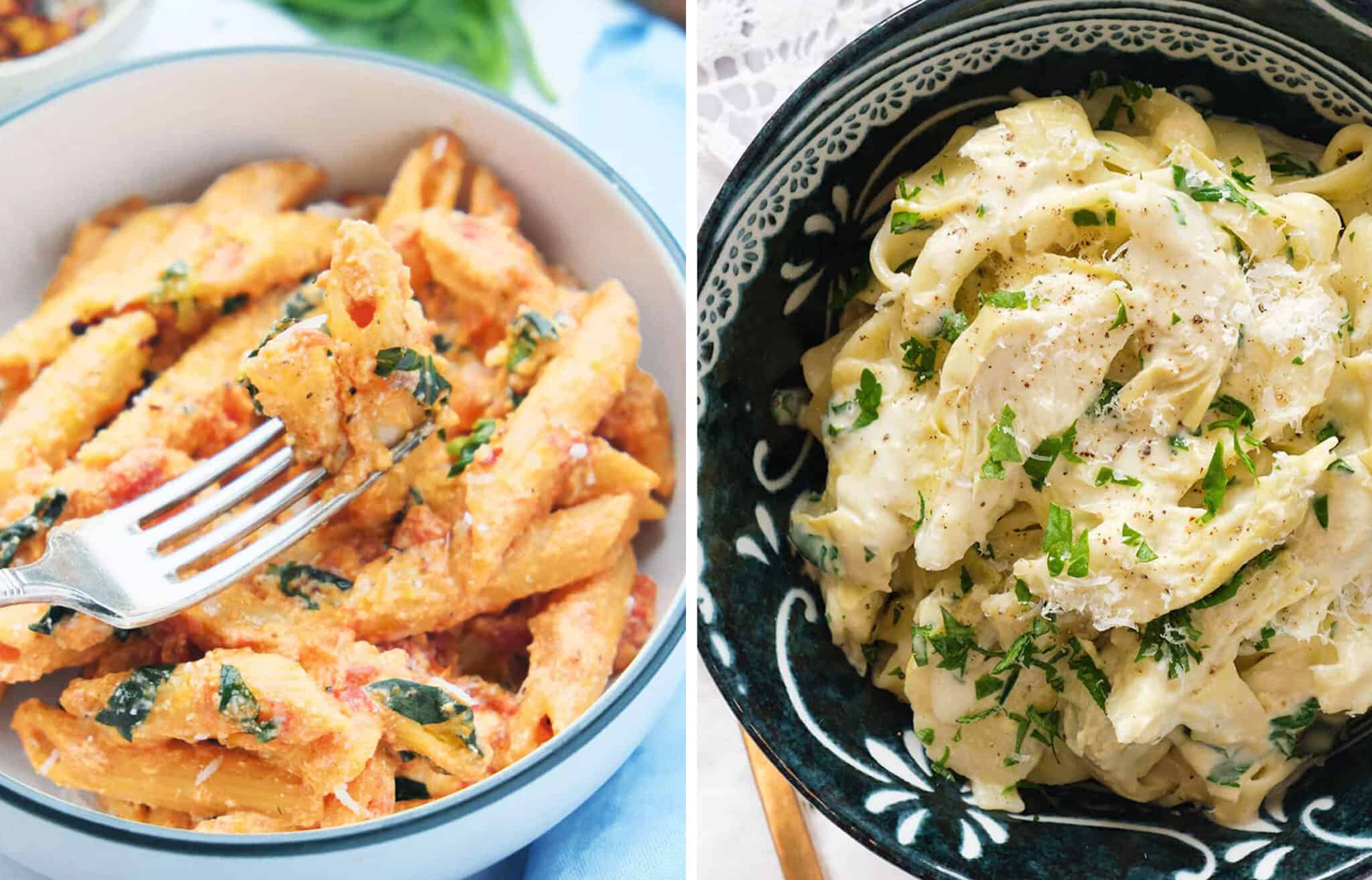 Meatless Soups & Stews
Soups are incredibly nourishing, filling and economical. Serve them with crusty bread or brown rice to make perfect meatless meals, delicious and good for your health.
This fragrant Mediterranean lentil soup uses basic ingredients and it's deliciously thick and full of warming ginger, cinnamon, turmeric and fresh aromatic herbs. It's one of our fav high protein vegetarian meals!
If you ever thought that beans are boring, this thick flavor-packed white bean soup will blow your mind! This is a simple, vegan, and budget-friendly recipe that tastes and smells amazing.
This terrific soup is not only super easy, but it's also tasty and deliciously creamy. Made from a handful of basic ingredients, including chickpeas, garlic, dried herbs and spices, it comes together in less than 30 minutes.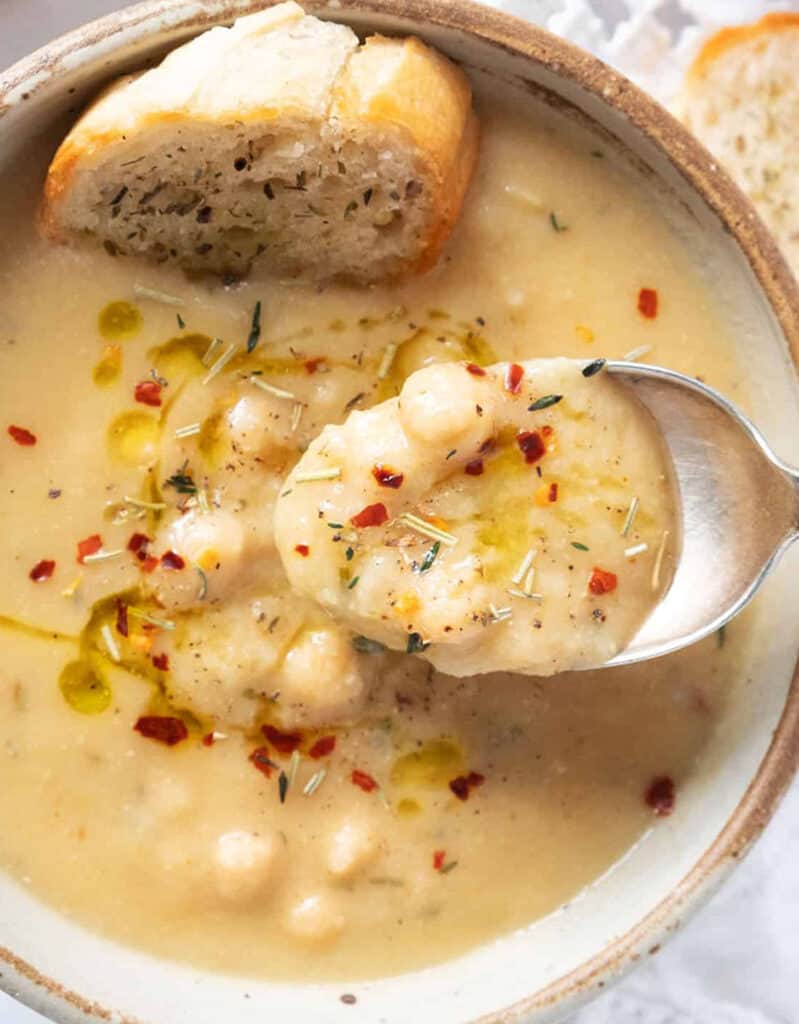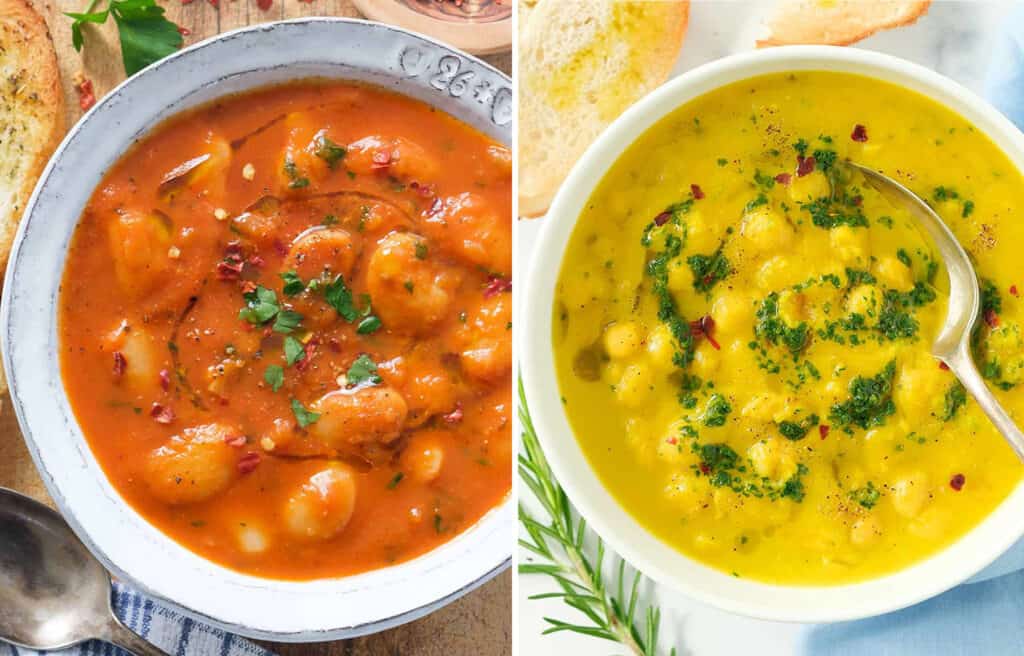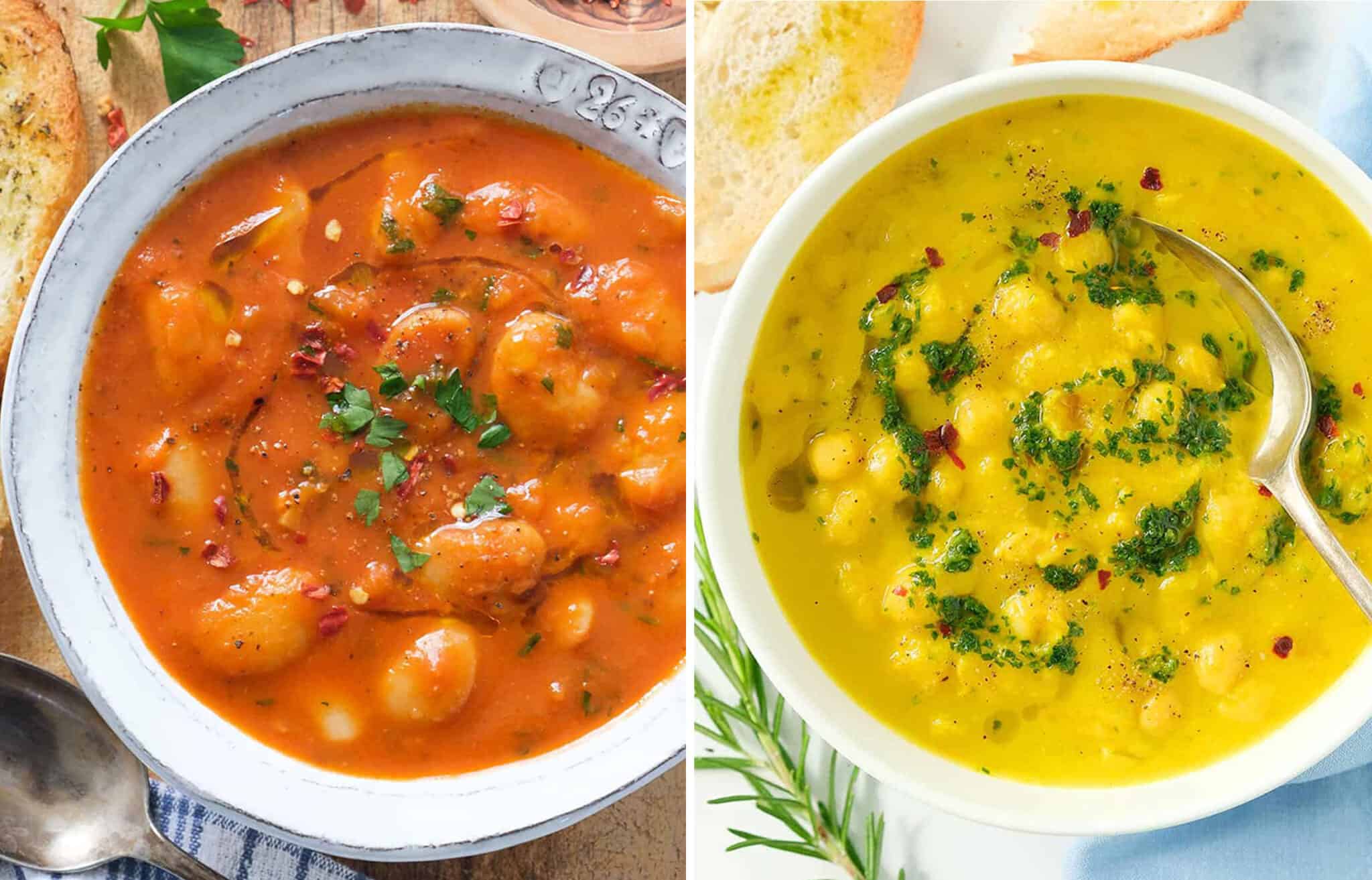 This vibrant Swiss chard soup takes one pot, it's ready in 30 minutes and will surprise your taste buds! Hearty red lentils combined with green Swiss chard, garlic, and broth infused with cumin, turmeric and cinnamon. Finished with a bright splash of lemon juice!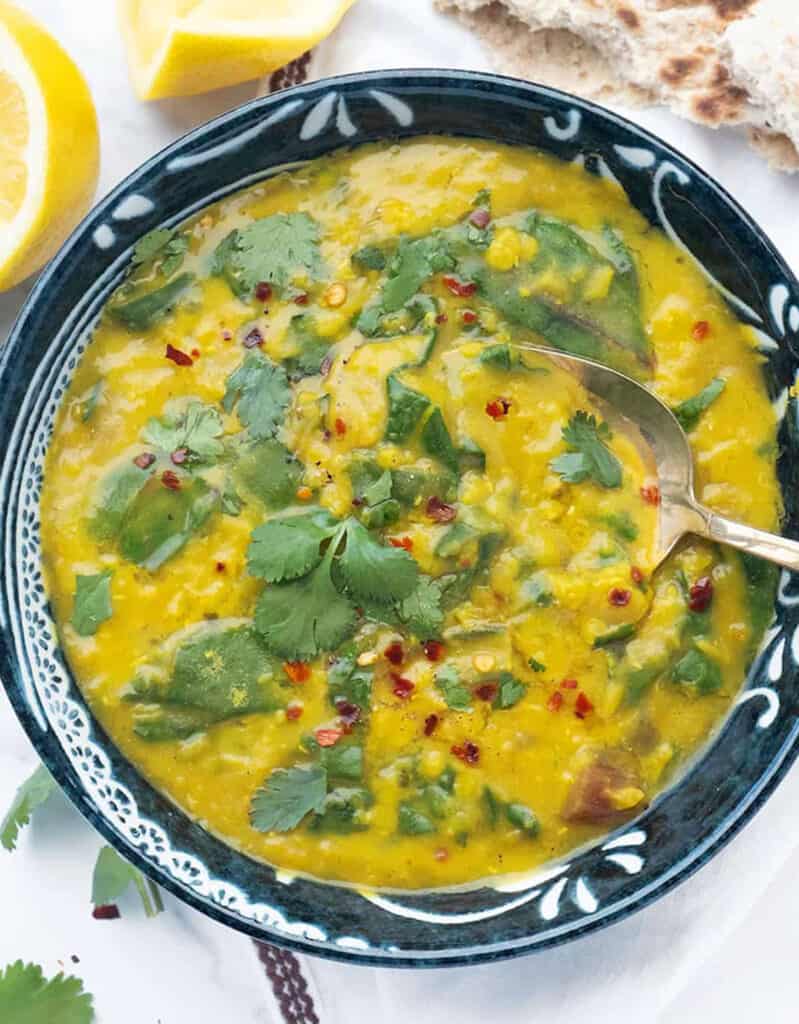 You'll love this hearty chickpea stew, it's a terrific meatless recipe that requires inexpensive everyday ingredients. It's absolutely delicious with some brown rice on the side or served with these crusty panini rolls ready in 1 hour.
This hearty white bean and kale soup is chock full of veggies and filling. It's fairly simple, but it still has a bold flavor that stands up on its own, so good with just some crusty bread, easy focaccia or pesto bread for dipping.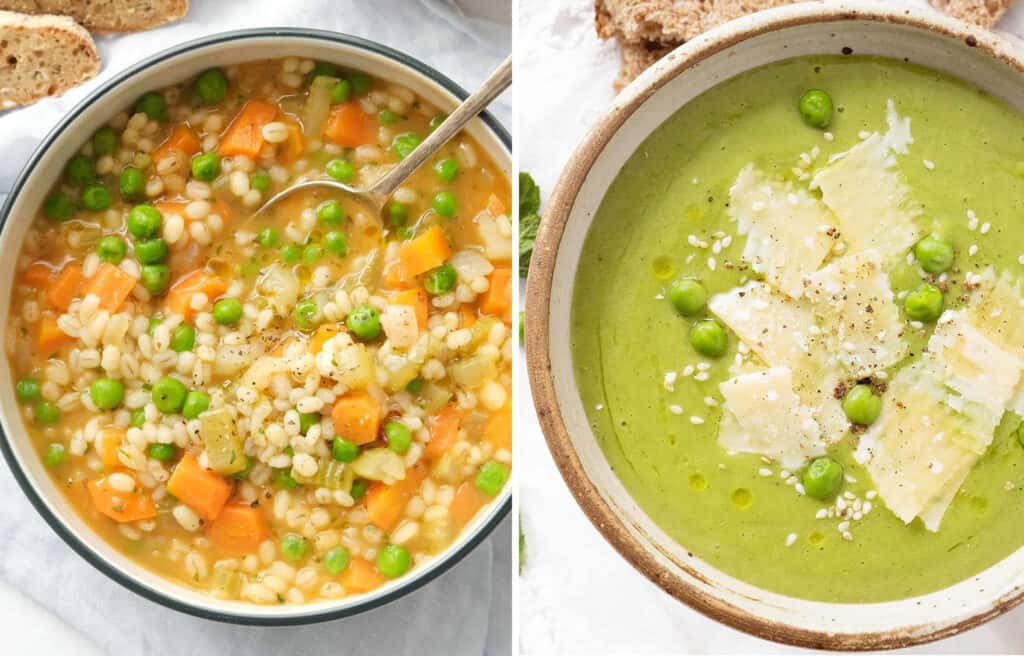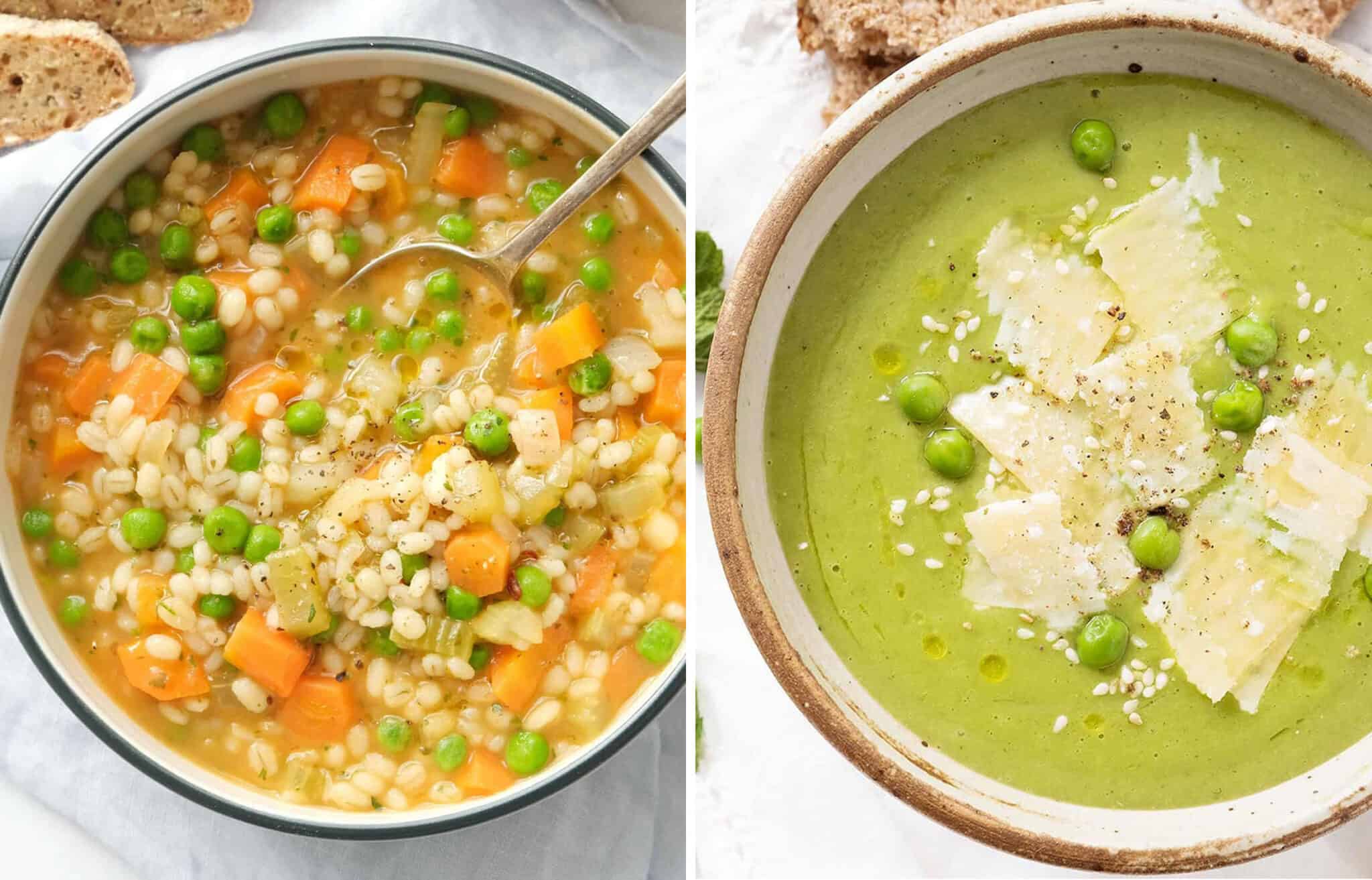 Meatless salads
Easy to make and inexpensive, these salads keep well in the fridge and make filling meatless meals full of flavor and nutrients.
You'll make this fresh barley salad again & again! It's light yet filling, packed with fresh veggies and lemon flavor, and it keeps well if you prep it ahead of time.
This hearty salad turns inexpensive root vegetables into a flavorful side dish or main salad that's hearty, nourishing, and delicious. Serve it with crispy bread, focaccia or brown rice and make a full balanced meal!
This quick salad with mint is delightful, filling and packed with flavor. The combination of plant-based protein and veggies works as a lighter meatless main course or as a side dish. Added bonus? It keeps well for days in the fridge.
This easy salad recipe combines canned cannellini beans and their amazing texture with juicy tomatoes, savory olives, and refreshing parsley. All tossed in a fantastic homemade lemon garlic dressing. It makes a delicious meatless meal ready in minutes and perfect any time!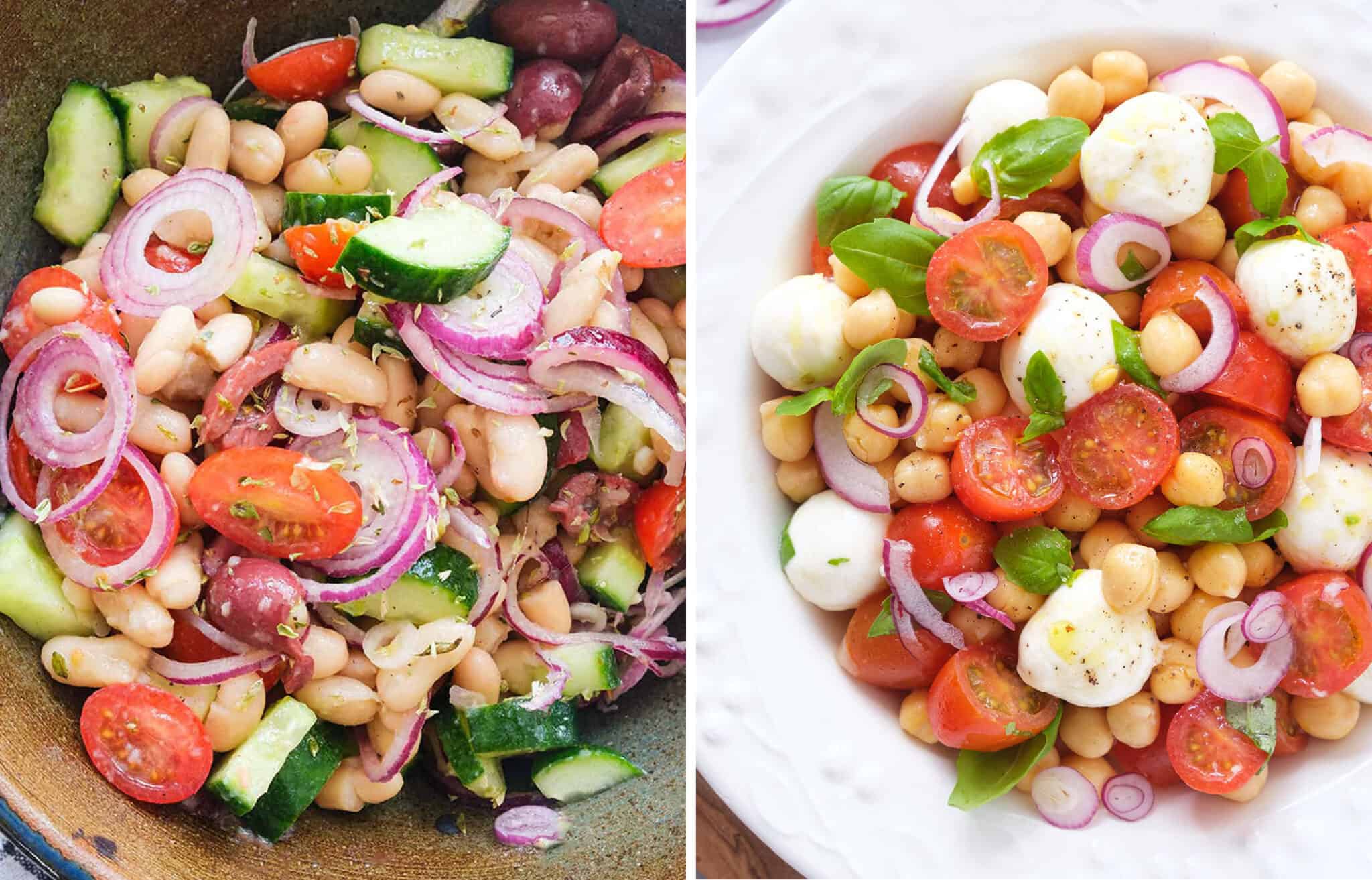 Pizza, one of the best meatless recipes!
All these terrific meatless pizza recipes use my pizza dough super EASY to make in 1 bowl, crispy and delicious. And if want more ideas for your pizzas, have a look at this amazing collection of veggie pizza recipes!
What about this fantastic pizza packed with vegetables! The crust is light and the juicy topping is made with creamy mozzarella, roasted vegetables, fresh basil and arugula. It's crazy delicious!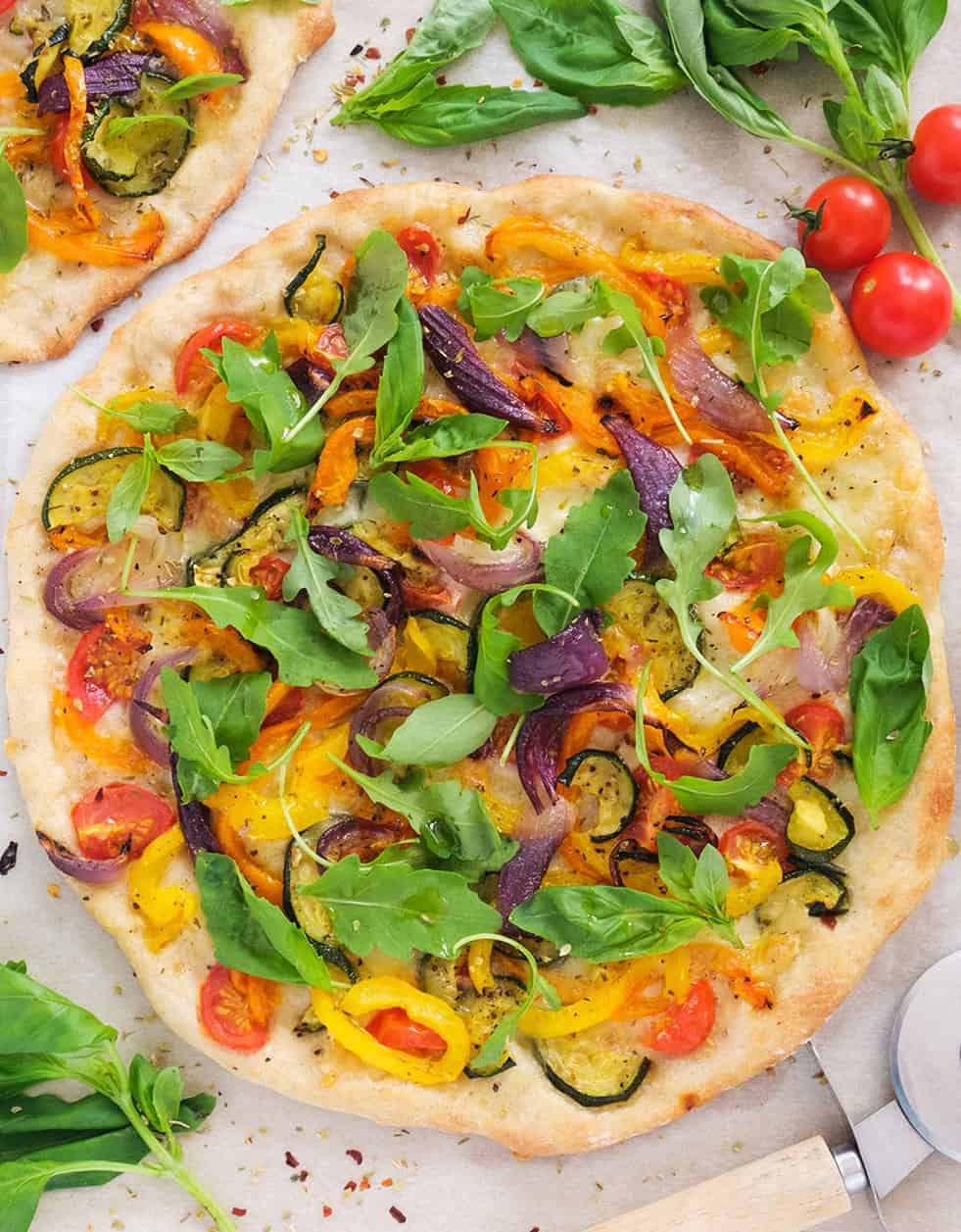 This scrumptious pizza with peppers is a real treat for any pizza lover! It's crusty, full of flavor, and packed with juicy peppers, soft mozzarella and fresh basil leaves.
The golden pizza crust is topped with creamy mozzarella and artichokes marinated with hints of garlic, lemon and herbs. It's crispy outside, soft in the middle, flavorful and amazingly delicious!
This crispy Italian-style pizza with eggplant is topped with pizza sauce, mozzarella, delicious soft eggplant slices, parmesan and pops of fresh basil leaves. It looks and tastes AMAZING!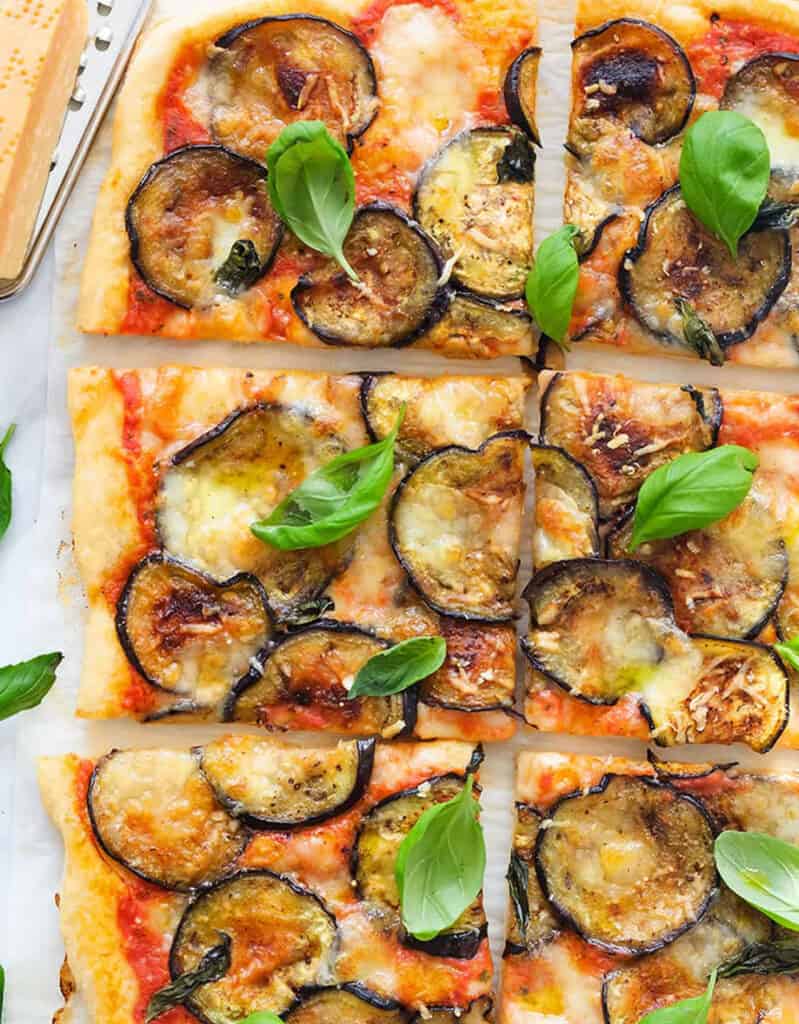 If you've never tried pizza with gorgonzola before, it's time for you to meet one of the best pizza toppings ever! The indulgently creamy gorgonzola and the toasty walnuts are crazy delicious and will make forget salami!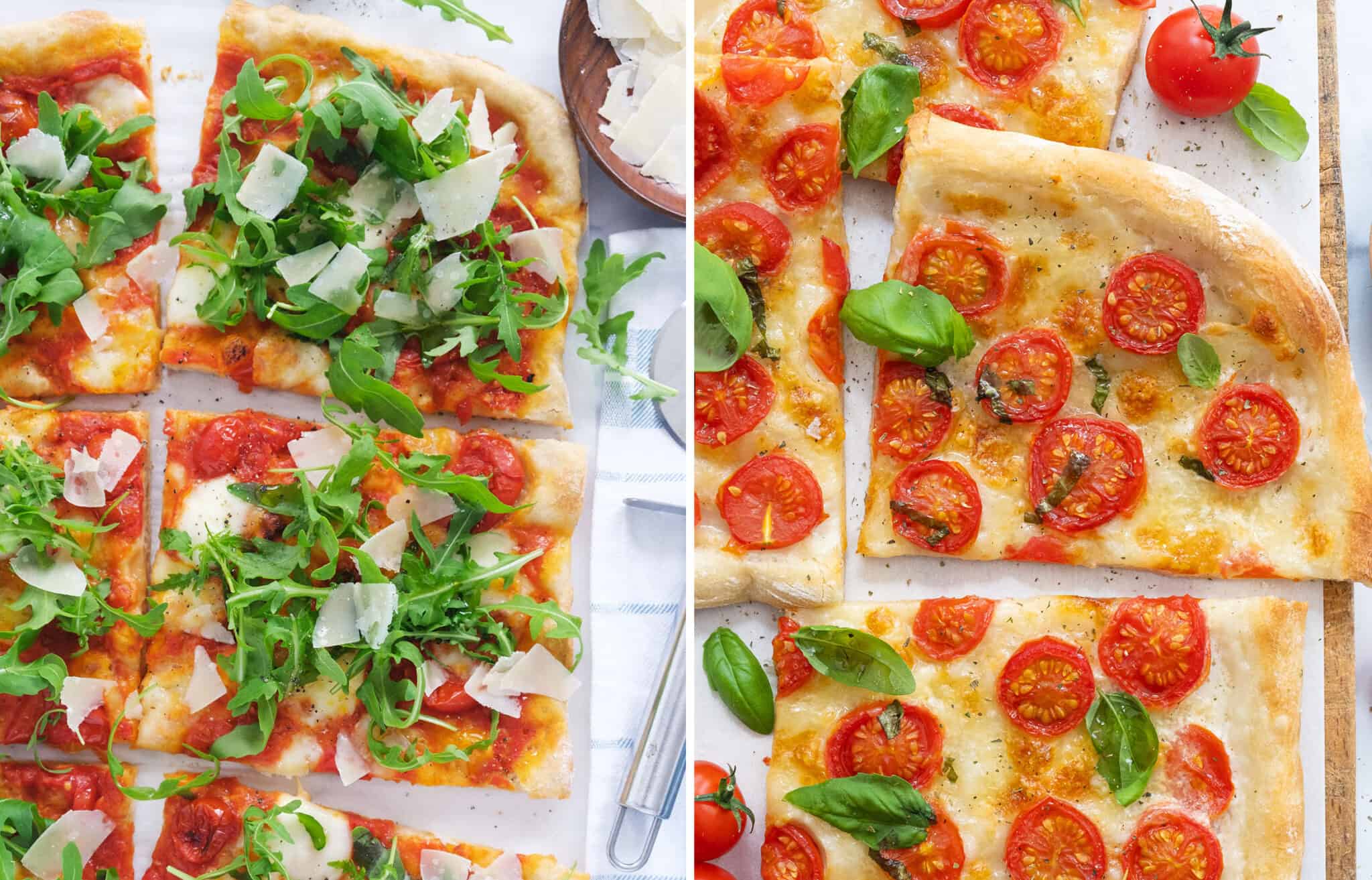 Pizza is one of best meatless meals for sure and this pizza with zucchini is one of our favorite summer treat! Its crispy crust and shaved parmesan pair beautifully with fresh, marinated zucchini. Plus, it's super easy to make!
More recipe collections?
I love gathering similar recipes all in one place, it's handy and offers ideas about how to use up specific ingredients! Here are a few roundups that you might find helpful:
If you try one of these delicious meatless meals, let me know! Leave a comment, rate it or tag a photo #theclevermeal on Instagram.
And for more recipe updates, subscribe my newsletter and follow me on Instagram, Pinterest and Facebook.
Print Recipe
40 Meatless Recipes: Spinach pasta
This simple pasta with spinach is one of my most popular meatless recipes: it's easy, delicious and ready in less than 15 minutes. Recipe yields 4 medium-sized servings.
Ingredients
Pasta
8oz

(225 grams) pasta (penne, rigatoni, spaghetti…)
Spinach sauce
1

Tablespoon

olive oil or extra virgin olive oil, plus more to serve

2-3

garlic cloves, finely sliced or minced

9oz

(250 grams) baby spinach, washed

¼

teaspoon

¼ tsp fine salt, plus more to taste

5oz

(140 grams) cream cheese

1oz

(30 grams) freshly grated parmesan cheese, plus more to serve

¼

teaspoon

ground nutmeg, or ⅓ of freshly grated nutmeg, or according to taste
black pepper, to taste
Instructions
Cook your pasta until al dente following the package directions. Reserve at least 1/2 cup of pasta cooking water when you drain the pasta, and set aside.

Meanwhile, heat the olive oil in a large skillet over medium heat.

Add the garlic and cook for about 1 or 2 minutes until fragrant (but don't burn it).

Add part of the spinach and season with salt. Stir until wilted adding handful of spinach at a time.

When the spinach are wilted but still bright green, stir in cream cheese and 1/3 cup of pasta cooking water (don't add all the pasta water straight away, but save the rest in case you need to loosen the sauce when you add pasta to the skillet).

Then stir in grated parmesan cheese and nutmet and toss well to combine. The sauce will be ready in a couple of minutes.

Add the drained pasta to the skillet and the spinach sauce and toss well. Serve immediately with a drizzle of extra virgin olive oil, black pepper and freshly grated parmesan cheese. Enjoy.
Notes
Seasoning: I find that 1/4 tsp of salt is fine for the sauce. Pasta water and parmesan cheese contain salt, so you're not supposed to add extra salt to the spinach sauce. However, before adding pasta, taste and make sure you're happy with the seasoning.
Leftovers: it keeps well for a couple of days in the fridge, stored in an air-tight container. Add a tiny splash of water to loosen up the sauce if needed and reheat it on the stove or in the microwave.