This post may contain affiliate links. Please read my disclosure policy for more details.
Looking for green lentil recipes? Here are more than 25 fabulous recipes to use canned or dried lentils, from scrumptious salads and hearty soups to flavorsome curries and patties.
There's a delicious green lentil recipe for every occasion which makes this versatile legume a must in our diet!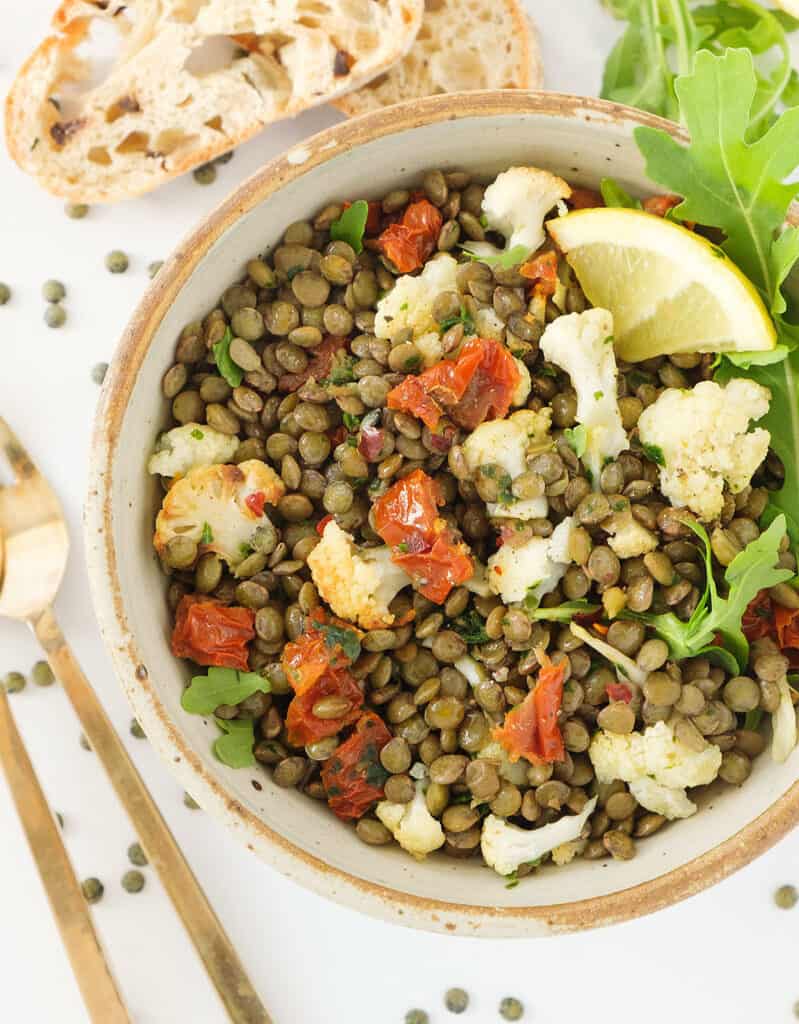 This terrific hearty legume is one of my favorite storecupboard saviors. It's inexpensive, high in protein, and can be transformed into a multitude of fabulous meals.
But let's see why…
Convenient and budget-friendly
A can of green lentils can go a long way! I use to stockpile the basics like beans and lentils, they're brilliant to make a satisfying and nutritionally balanced meal on busy weeknights. However, also dried lentils make a brilliant cupboard staple, they cook faster than their bean counterparts, you can cook them without soaking and they're easier to digest as well. Last but not least, lentils are one of the cheapest sources of protein, what's not to love?

Are green lentils healthy?
Absolutely, there are so many reasons to add them to our meals. Lentils are a terrific source of plant-based protein and fiber. They're naturally gluten-free, low in fat and calories, and rich in iron and folate. Plus, lentils might reduce several heart disease risk factors.
When combined with a whole grain, like brown rice or whole-grain pasta, they can give you the same quality of protein as meat. But eating green lentils instead of red or processed meat is definitely the healthiest choice, and saves you money.
Below, you'll find over 25 of my favorite green lentil recipes. They include comforting soups, tasty salads, and everything in between. Whether you already love them or are cooking them for the first time, I hope that a few of these recipes make it into your regular rotation too.

LENTIL SOUPS

This comforting one-pot meal is a hit with the entire family. It's vegan, healthy, gluten-free. It's best served with crusty bread or warm focaccia, and topped with parsley pesto!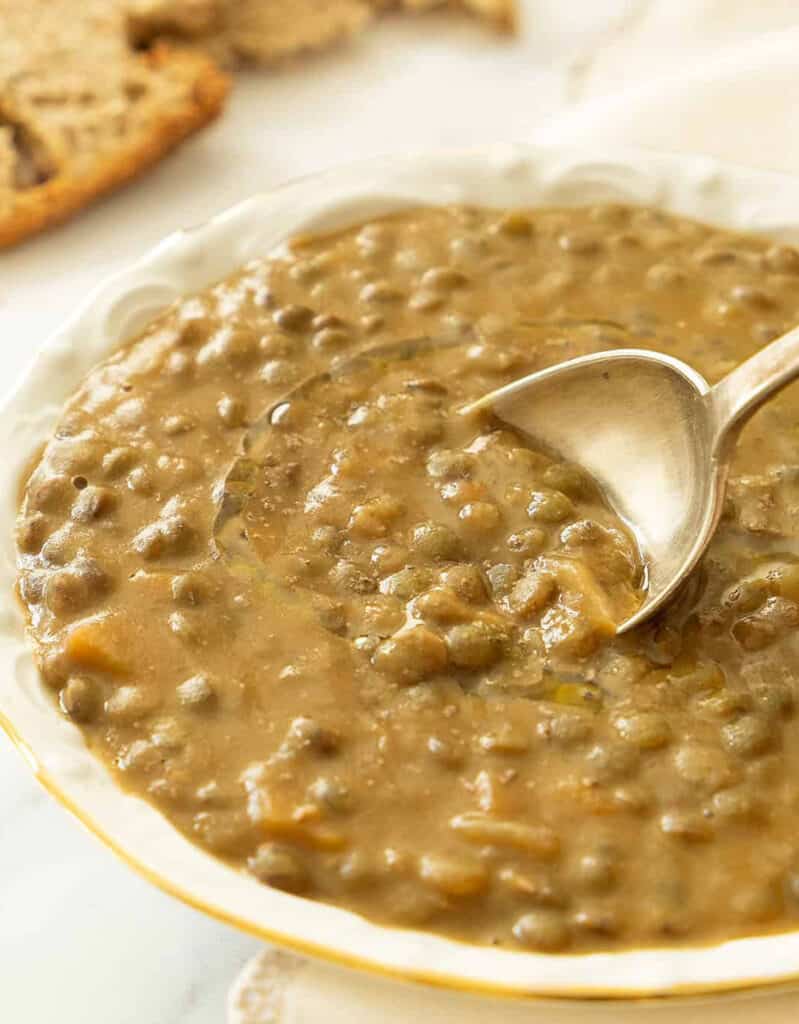 This warming smoky chickpea and lentil soup is packed with BIG flavor, plant-based protein, and requires just 1 pot and crusty bread to dunk in!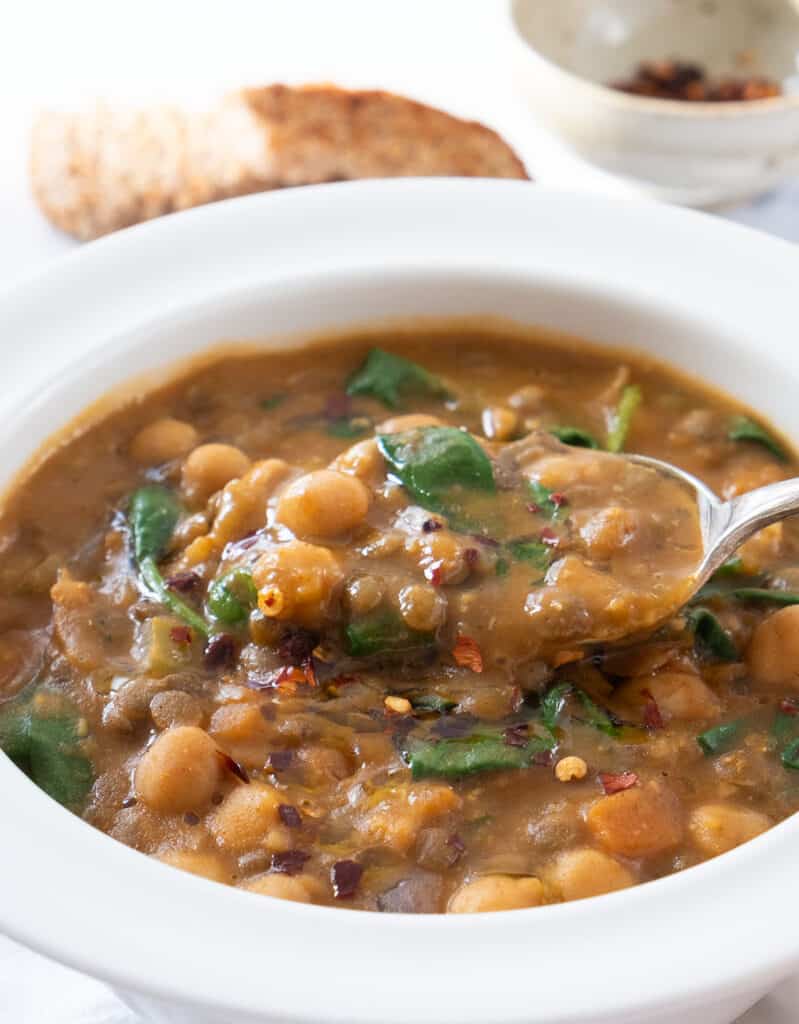 This simple soup is made with onions, garlic, carrots, olive oil, squash, and green lentils. Super healthy and easy to make.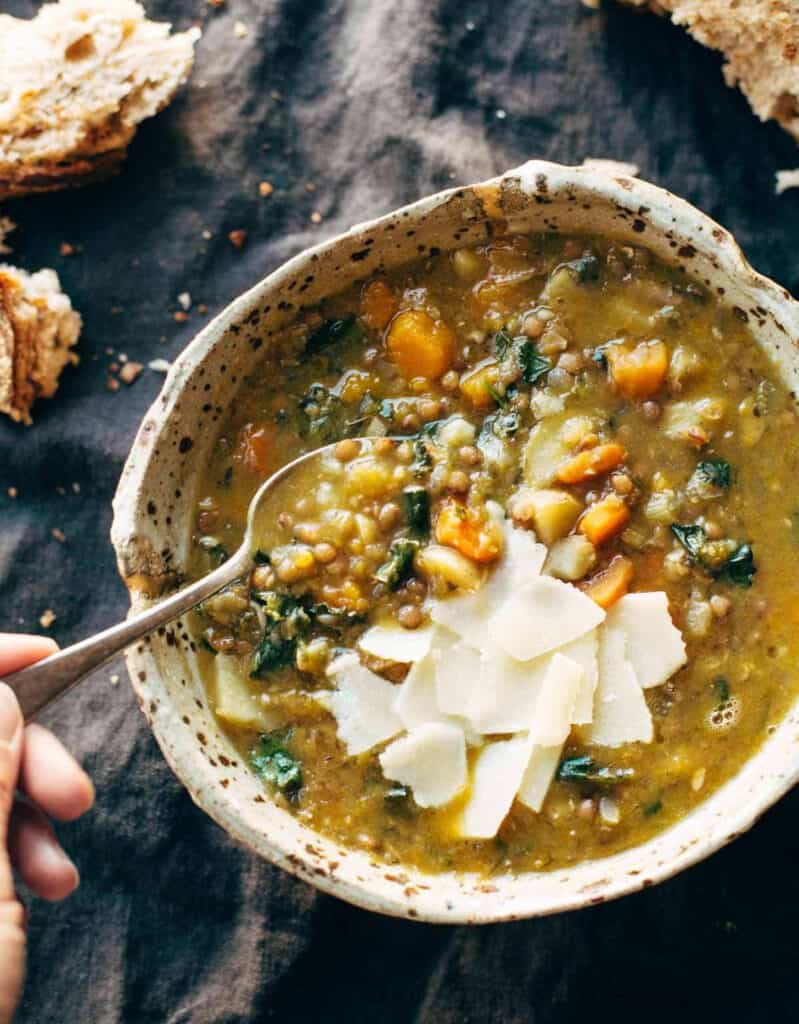 This amazing curry lentil soup is an easy vegan dinner idea that makes amazing leftovers. Great for meal prep, healthy, hearty and so tasty!
This hearty green lentil soup is full of protein, fiber and so much healthier than any canned soup. It's perfect fall weather dining and makes a great meal prep idea!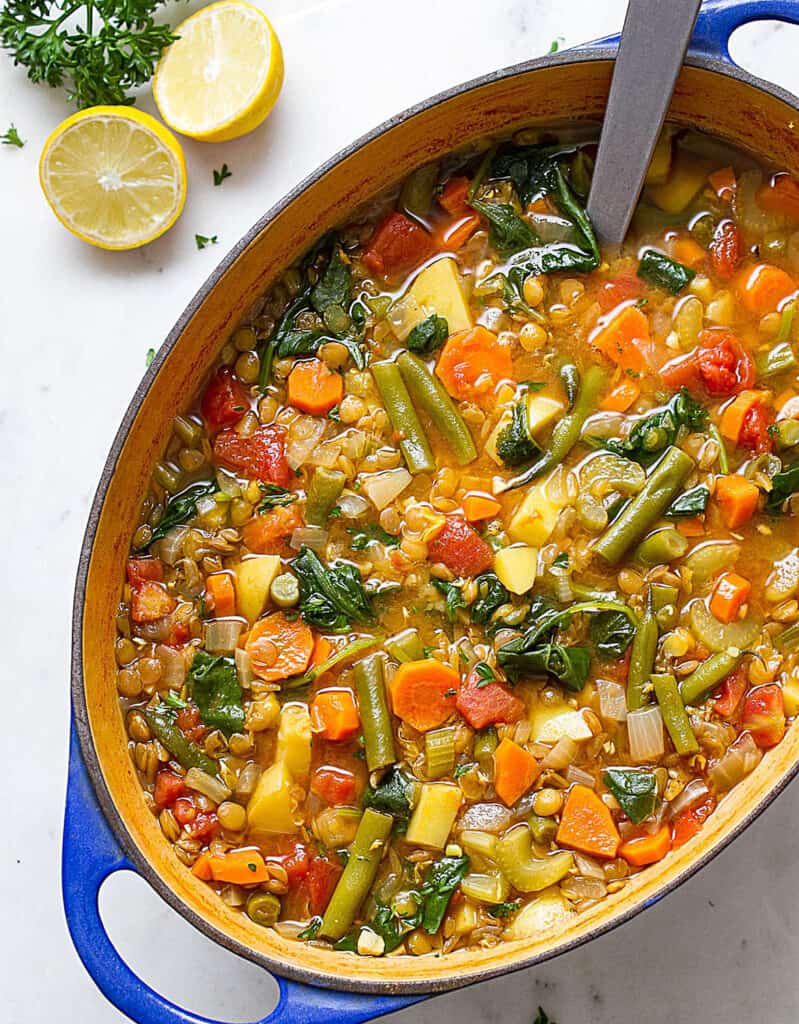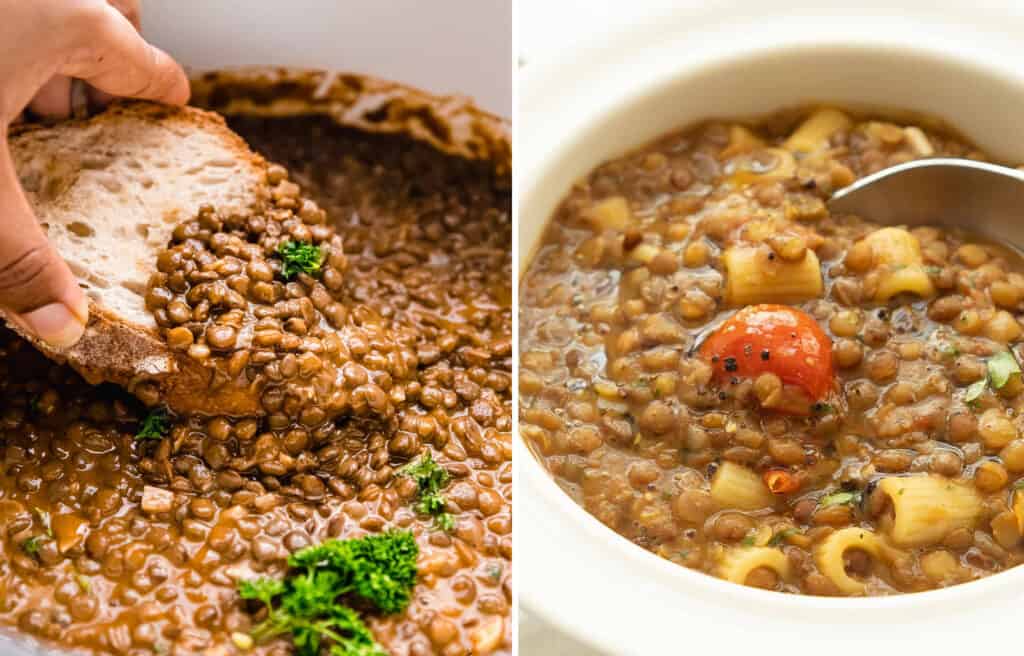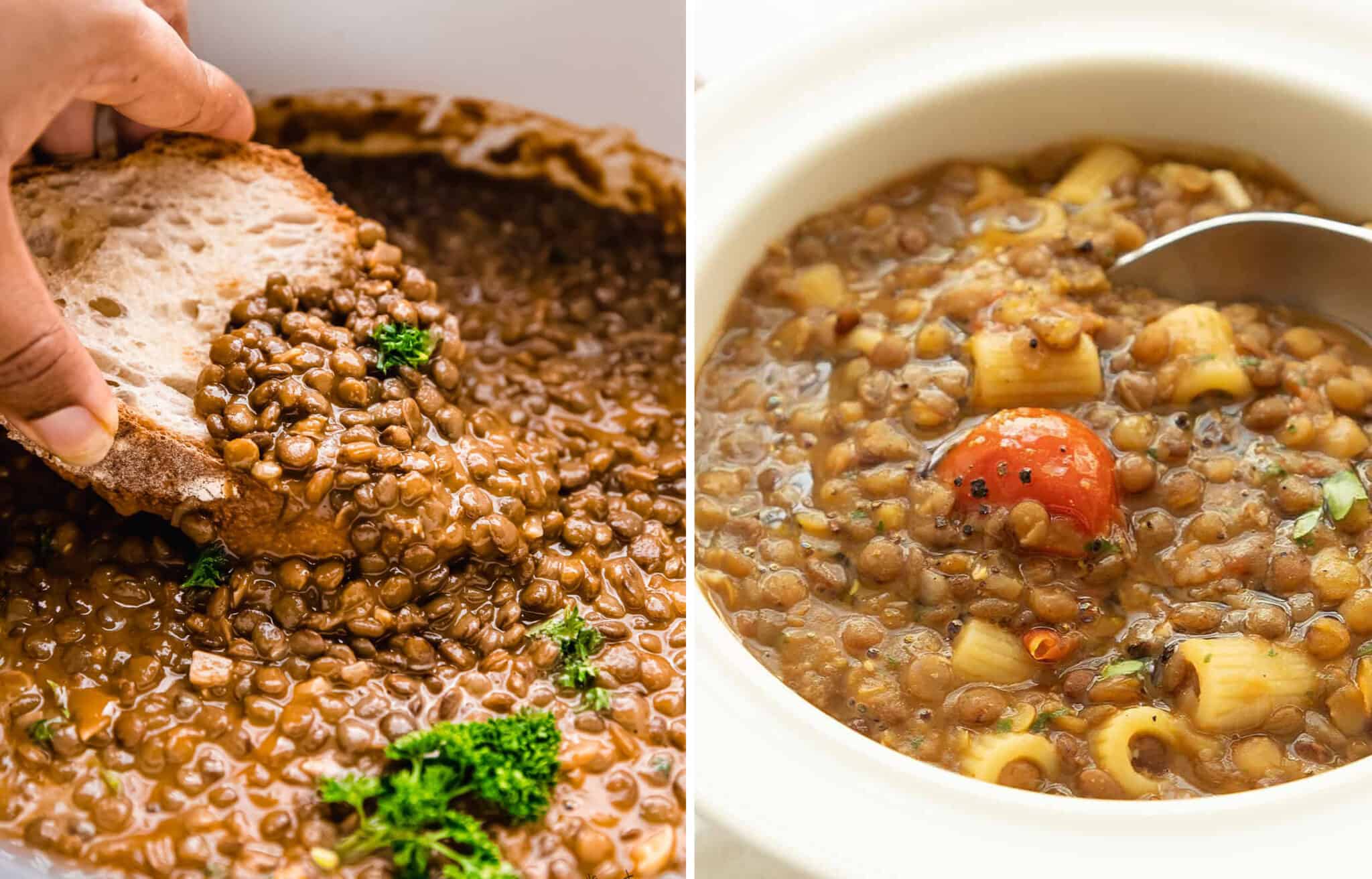 GREEN LENTIL SALADS
This green lentil salad recipe is healthy, fresh, and totally delicious! It makes a great light meal or side dish.
This green lentil salad recipe is filled with bold curry flavor, it's fresh, yet satisfying, and it even tastes great on day two.
This delicious lentil salad is the perfect cozy meal. Tossed with spinach, quinoa, roasted fennel, and pine nuts, it's healthy and vegetarian.
This amazing salad is made with green lentils, feta, tomatoes, cucumber and drizzled with a beautiful lemon salad dressing.
GREEN LENTIL CURRIES & STEWS
This rich and creamy coconut lentil curry is the perfect dinner idea if you are looking for something flavorful, healthy, and quick to make.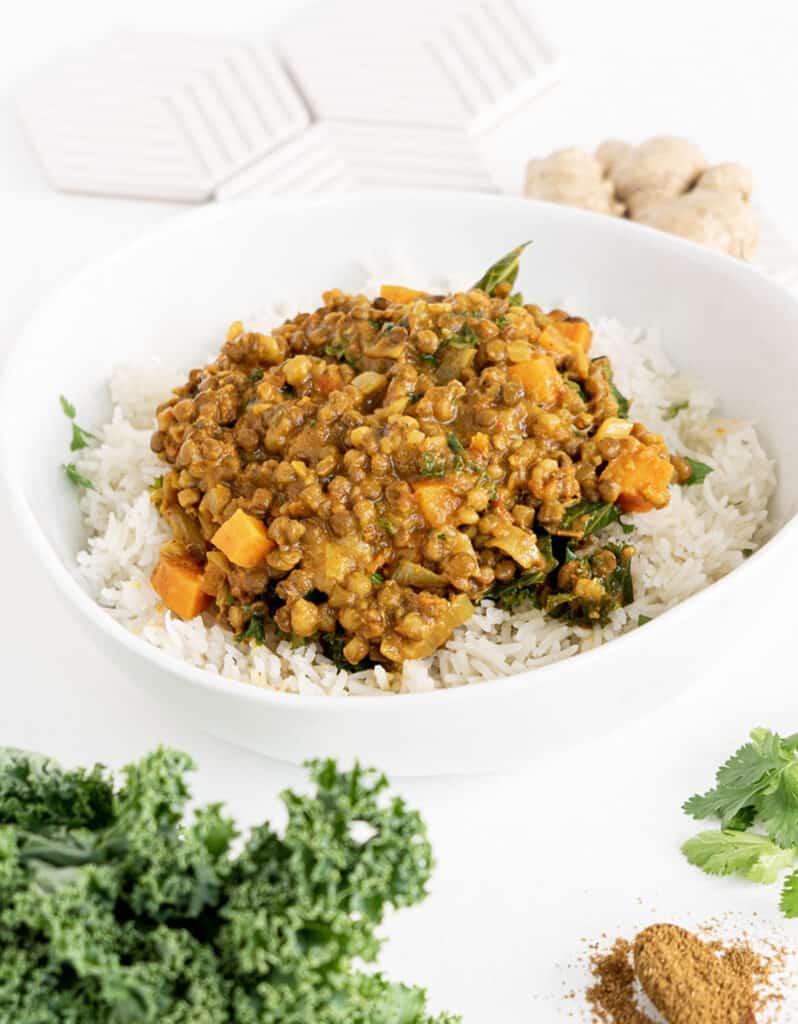 This creamy green lentil curry is packed with amazing Indian flavors, not too spicy, healthy, and vegan!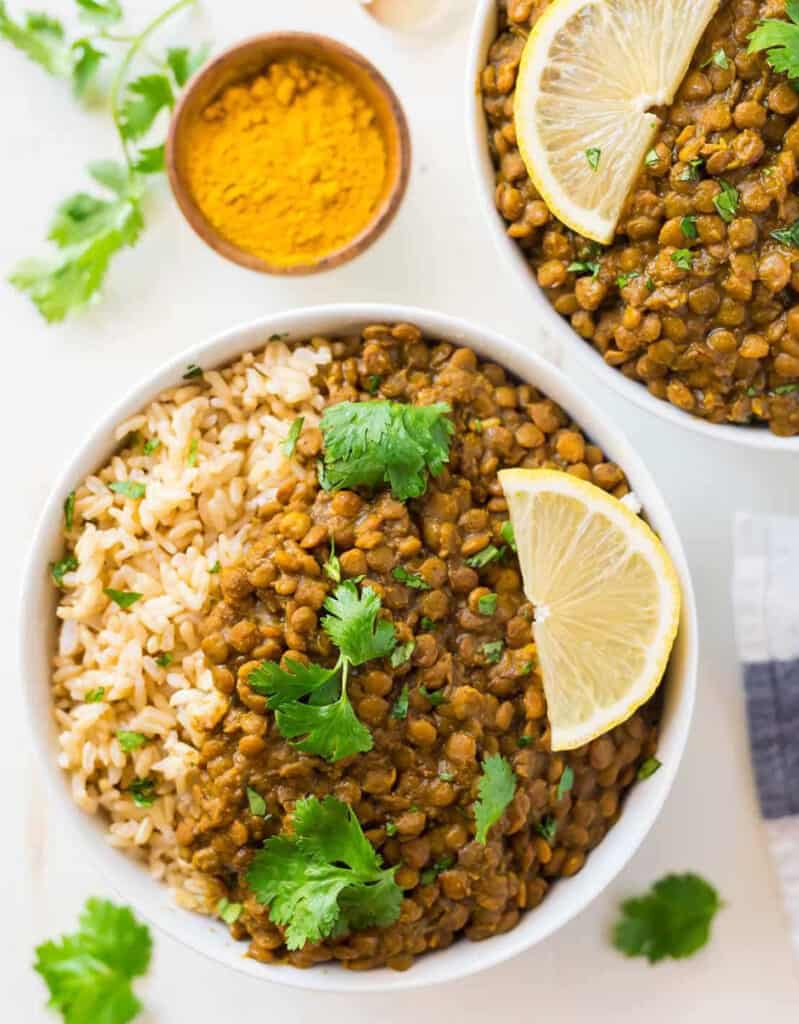 This creamy pumpkin purée is flavored with garlic, chili, cumin, and coconut cream for extra richness while the green lentils add texture, flavor, protein, and iron.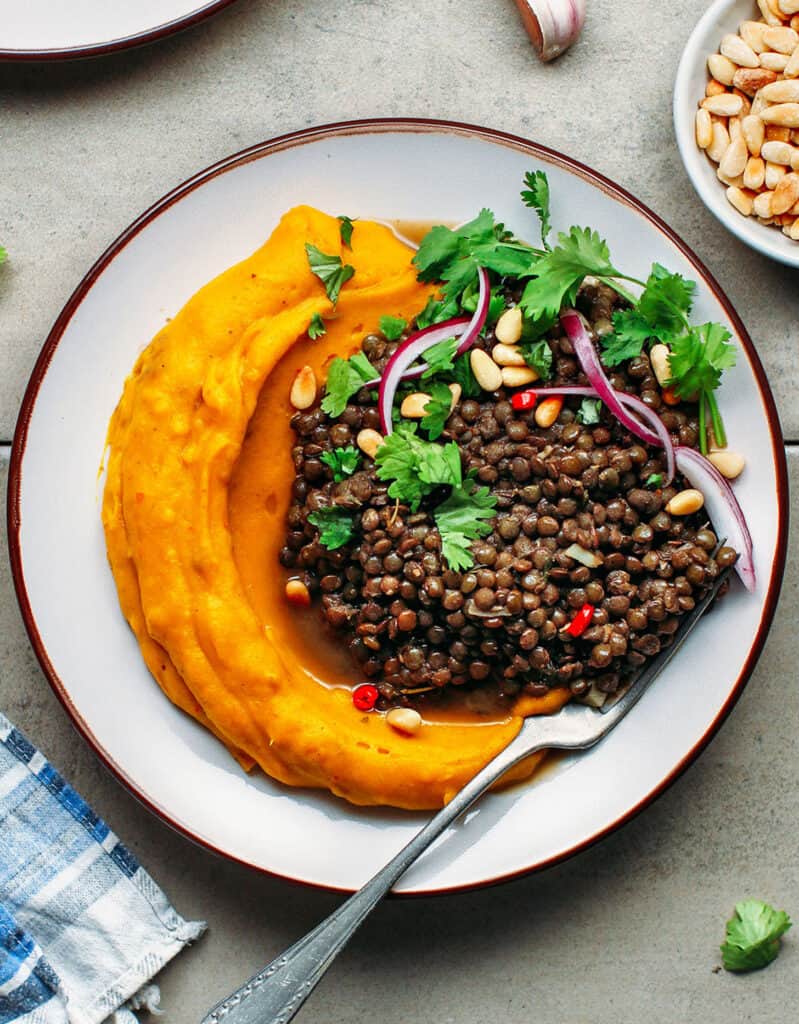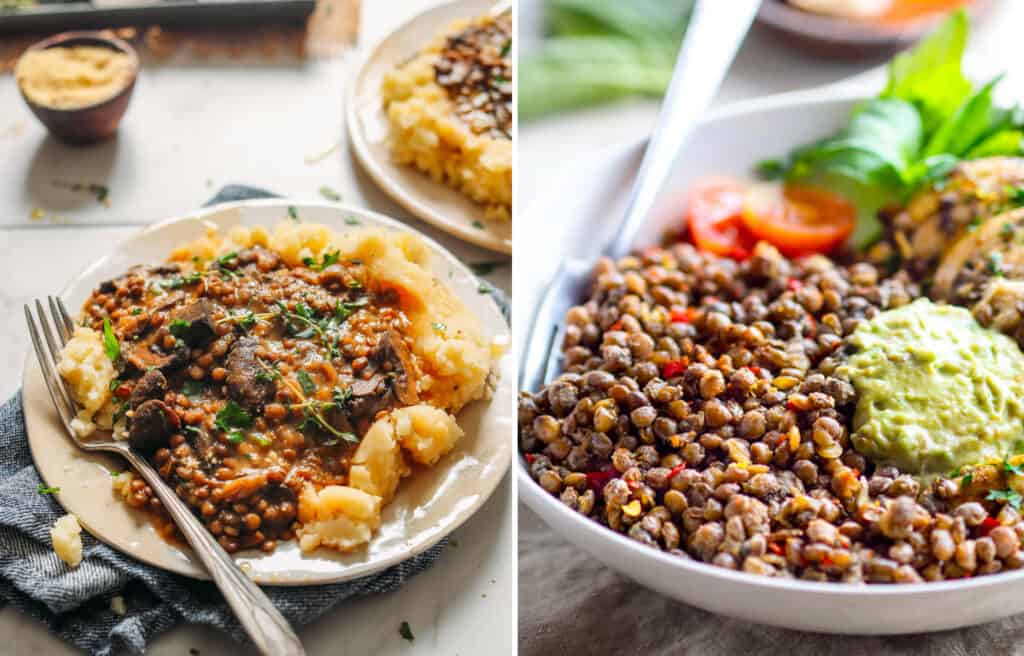 LENTIL PATTIES, DIPS AND MORE…
These easy baked vegetarian lentil meatballs are simple, healthy, gluten free, and protein packed! Perfect for a simple, filling meatless meal.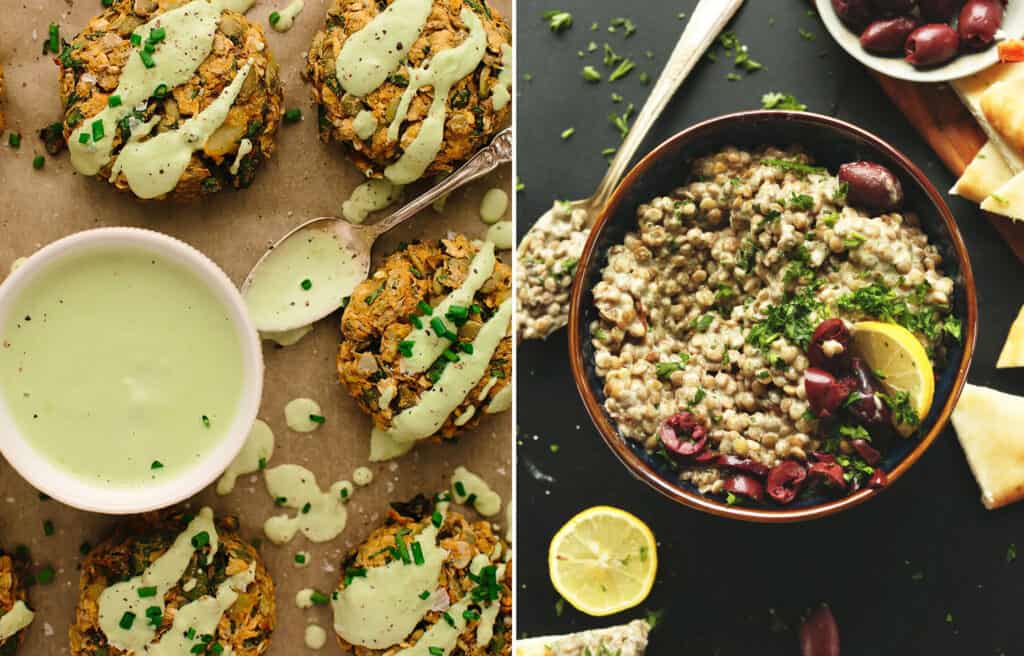 This lentil loaf is hearty, delicious and it's customizable to be gluten free, oil free and can be made ahead. Serve with a simple salad for a delicious and balanced meal.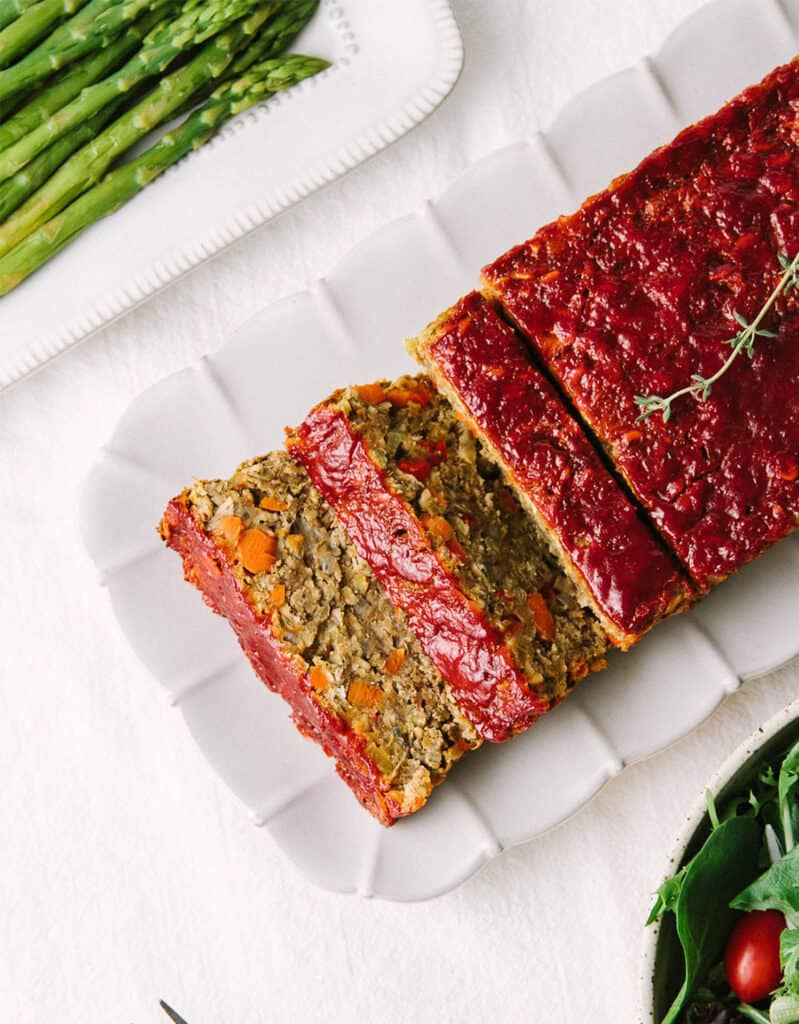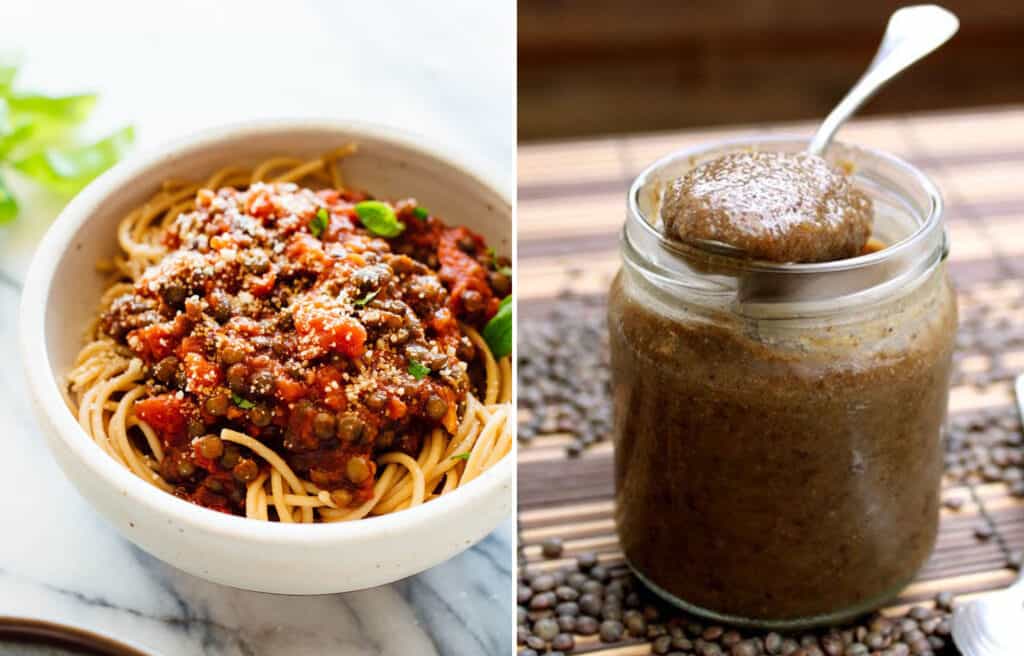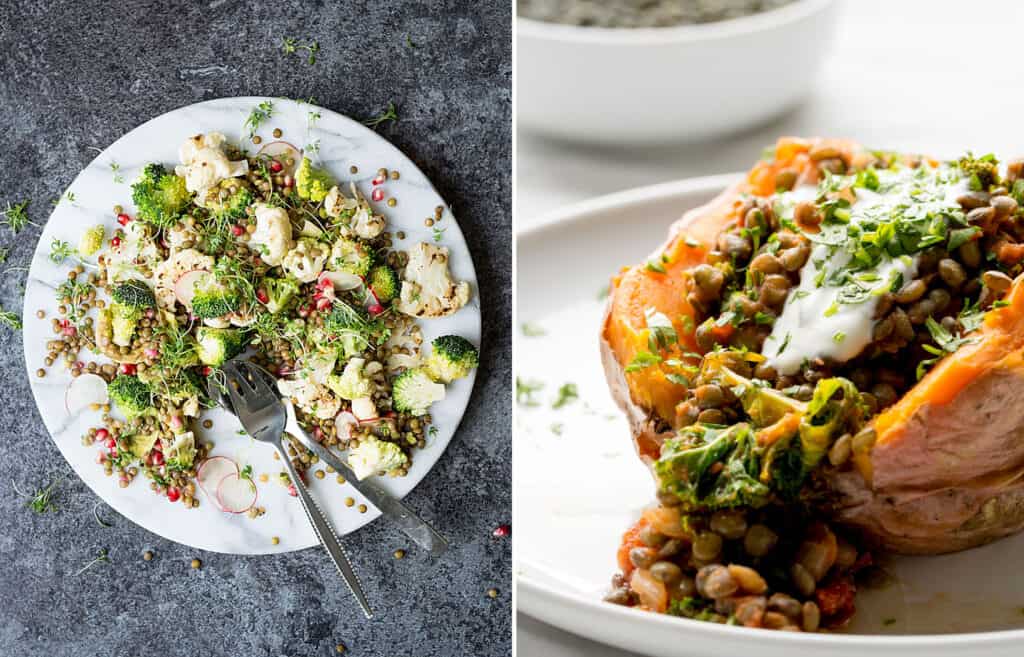 MORE PANTRY-FRIENDLY RECIPES?
If you love these nourishing and inexpensive recipes, check out these brilliant meal ideas featuring pantry essentials:
I hope that a few of these delicious green lentil recipes will be part of your weekly dinner rotation. Let me know if you have any questions, I would love to hear from you x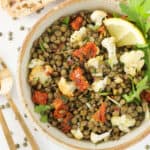 Print Recipe
25+ Delicious Green Lentil Recipes
This collection features more than 25 recipes to use canned or dried lentils, and this super easy green lentil salad is one of my favorite go-to meals, it's so easy to customize and keeps well for days.
Ingredients
3/4

cup

dried green lentils, rinsed

1 cup

roasted cauliflower florets (or other roasted vegetables like zucchini, peppers, eggplants…)

½ cup

sun-dried tomatoes, roughly chopped

2 Tbsp

fresh parsley, chopped

Juice of ½

lemon, or more to taste

1-2 Tbsp

extra virgin olive oil, or to taste

salt & pepper

to taste
Instructions
Rinse the lentils and add them to a medium pot along with the 2 cups of water over medium-high heat. Bring to the boil then reduce the heat and gently simmer for 30-40 minutes or until the lentils are cooked.

Meanwhile, cut the roasted vegetables into small chunks and them to a salad bowl along with the sun-dried tomatoes and chopped parsley.

When the lentils are done (tender, but not mushy), drain them and rinse with cold water, then drain them well again. Add the lentils to the salad bowl and toss well.

Add the lemon juice and the olive oil (you may need to add more depending on your taste preferences). Add salt & pepper to taste, toss to combine.

If possible, let the flavors mingle for at least 30 minutes before serving. Enjoy!
Notes
This green lentil salad will keep for up to 3 days in the fridge, stored in an airtight container.

Servings: it serves 2-4 depending on whether it's a main course or side.
Note: Nutritional values are estimates only.
Nutrition
Calories:
197
kcal
|
Carbohydrates:
30
g
|
Protein:
12
g
|
Fat:
4
g
|
Saturated Fat:
1
g
|
Sodium:
41
mg
|
Potassium:
847
mg
|
Fiber:
13
g
|
Sugar:
6
g
|
Vitamin A:
165
IU
|
Vitamin C:
19
mg
|
Calcium:
39
mg
|
Iron:
4
mg