A super easy fava bean salad might sound unusual, but I love it! It's so fresh, zesty and it takes only a few delicious ingredients.
The truth is the poor fava beans are largely neglected because of their weird looking and lumpy shells.  Well, that's the way we picture them in our mind, right? And do you think I had to shell and release all those fresh broad beans from those lumpy shells? Ahahahahahahahahaahahahahahaha. Of course not.
Frozen fava beans are the answer. Yes, they do exist. That means you can happily enjoy these bright and green jewels all year round. Add some chewy barley, tangy feta, fresh mint and a creamy lemon and avocado dressing and you end up with a super yummy spring and summer salad!
WHAT YOU NEED FOR THIS RECIPE:
Fava beans
Barley
Feta cheese
Avocado
Mint leaves or mint pesto
Lemon juice
Extra virgin olive oil, salt, pepper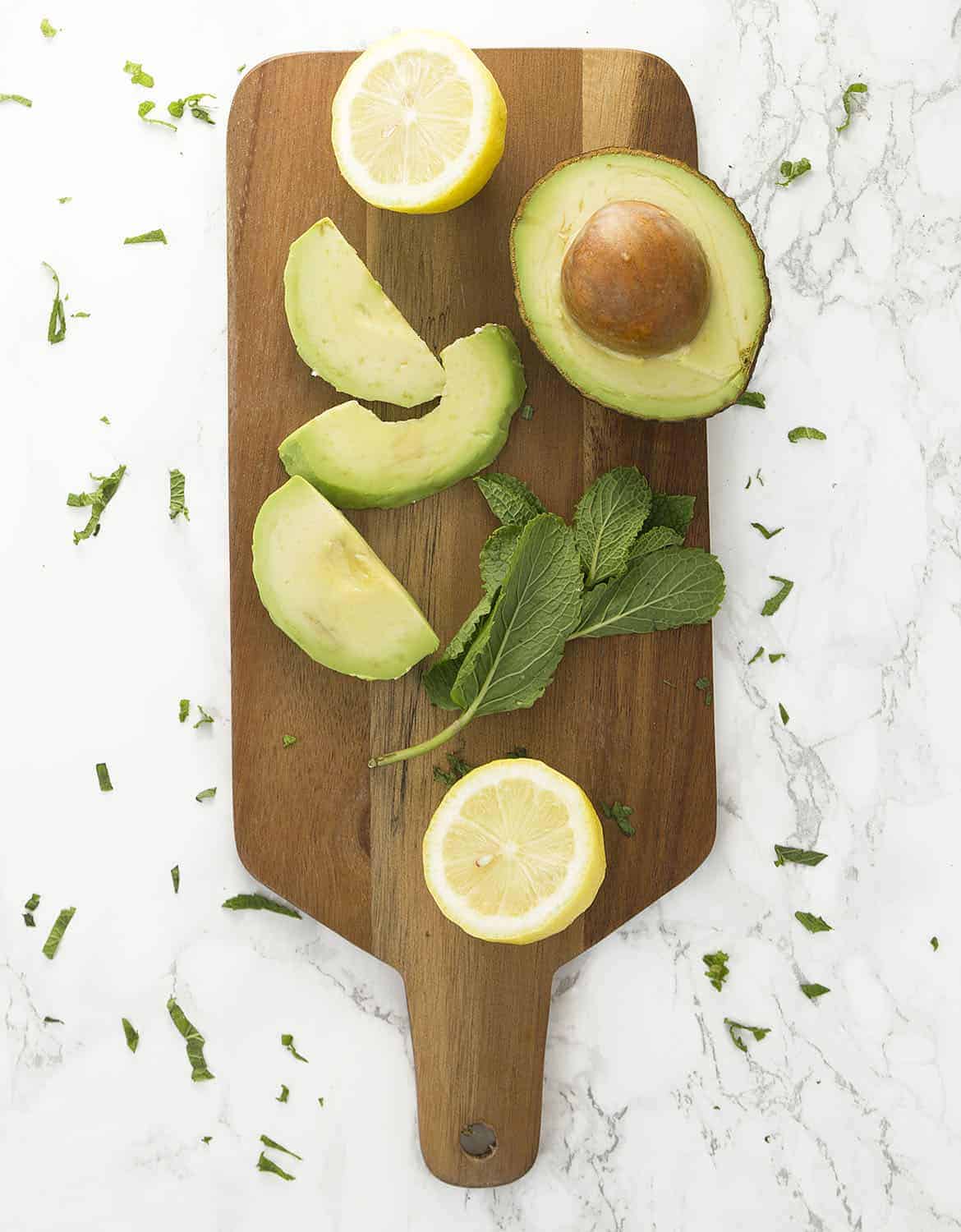 Fava beans are an excellent source of protein, low on fat and calories and rich in fiber which prevents constipation, lower cholesterol and reduces the appetite.
Barley is a versatile whole grain and makes this fava bean salad healthier and more nutritious. It is rich in fibre and other important minerals like selenium, great for heart health and cancer prevention. Research shows that eating three servings of whole grain food per day may help you live longer.

Avocado is a low carb and low sugar superfood very high in fiber, it helps to reduce appetite. Avocado is also a great source of minerals, antioxidants and healthy fats with a beneficial effect on heart disease, diabetes and cancer prevention.
Feta cheese

is a good source of calcium, phosphorus and protein, however, being high in sodium moderation is the key: just add a small amount for a salty and cheesy punch.

If you love light make-ahead salads, you might have a look at these recipes: potato, egg and pea salad, roasted root vegetable salad, harissa eggplant carrot salad.

Barley is one of the less expensive grains, especially if you buy it from the bulk store.
Cost of the recipe: approx $ 7 (4 servings)
NOTES:
Flavor: fava beans are great with pecorino cheese, this is a traditional Italian pairing, but feta cheese comes in handy easier than pecorino and adds that tangy and salty flavour which works perfectly with fava beans. Avocado, mint and lemon dressing, needless to say, liven up this fava bean salad making a refreshing and zesty feast.
Grains: You can swap barley with spelt, quinoa, brown rice, whatever grains you've got in your cupboard.
Beans: if you prefer, you can substitute fava beans for less expensive frozen peas or chickpeas. 
Leftovers: it keeps well in the fridge for up to 2 days.
This is the perfect make-ahead dish, it keeps well in the fridge and is perfect for a packed lunch too.
If you make this fava bean salad, please let me know!
Print Recipe
FAVA BEAN SALAD WITH FETA AND AVOCADO
This is a quick and refreshing fava bean salad with grains, feta and a creamy avocado dressing, rich yet light and loaded with flavor and textures.
Ingredients
1

cup (200gr)

pearl barley, uncooked

3

cup (350gr)

frozen fava beans

1/2

cup

Feta cheese, crumbled

1

avocado

3

Tbs

Mint pesto or chopped mint leaves

2

Lemon, juice

3

Tbs

Extra virgin olive oil

salt and pepper, to taste
Instructions
Add 1 tsp of salt to 4 cups of water and bring to a boil

Add barley, reduce the heat to a medium simmer, and cook according to package direction.

In order to cook all in one pot, add fava beans when the barley is nearly done. Keep in mind that frozen

fava beans are usually cooked in about 5 minutes.

NOTE:

Adding frozen beans to the pot will stop water from simmering for a few minutes.

When barley and fava beans are cooked, drain and rinse them under cold water in a colander.

Drain and put them in a salad bowl.

Make the avocado dressing blending 1 avocado with 1 Tbs of olive oil, 1 Tbs of water, the juice of 2 lemons and a good pinch of salt.

Add the avocado dressing and the rest of extra virgin olive oil to the salad.

Mix well, taste and season with salt and black pepper according to your taste.

Add shredded mint leaves or mint pesto and some crumbled feta, toss and enjoy it.
Notes
Refrigerate up to 2 days.

The amount stated in the recipe is actually for 4 small portions. Double the amount if you need 4 big portions.