This post may contain affiliate links. Please read my disclosure policy for more details.
Apple season is approaching and if you're wondering what to do with a glut of apples, I've pulled together a collection of delicious and irresistible apple recipes for you to try.
Crunchy, juicy and sweet, apples are a wonderfully versatile ingredient, they can be used in all sorts of ways, from mouth-watering pies, crumbles, cookies, and jellies to savory salads and soups. Apples make a great addition to any dish and they pair so well with warming spices like cinnamon, cardamon or with cheese and nuts.
Plus, they are healthy, inexpensive and everyone loves them.
This autumn, make the most of your apples with these sweet and savory apple recipes, your family will love them and your kitchen will be filled with a lovely cozy scent.
This delicious, fruity, and moist apple cake is loaded with 4 large crunchy apples. It's a real wholesome cake that TASTES LIKE APPLES, not sugar!
This quick and healthy salad tastes so good and it' is perfect for a starter or a light meal.
These delicious apple fritters taste and smell amazing, they make the perfect and easy fall treat.
The stunning almond cardamom apple cake is super moist and full of warming autumnal flavors.
This super simple recipe is so heartwarming and captures the essence of some good ol' home cooking!
And what about a creamy and delicious soup loaded with lentils and vegetables?
Smooth or chunky, unsweetened or not, homemade applesauce is a delicious dessert, topping, or baking ingredient.
These healthy little pies are made with a creamy, sweet, and salty peanut butter frosting sandwiched between two soft and chewy apple oatmeal cookies.
These baked apples are made using pantry ingredients. Simple, healthy and good.
Have you got a load full of gorgeous apples? Turn them into this lovely 2-ingredient jelly.
Here's a quick and easy how-to for grainless granola! It's gluten-free, vegan, and free of refined sugar.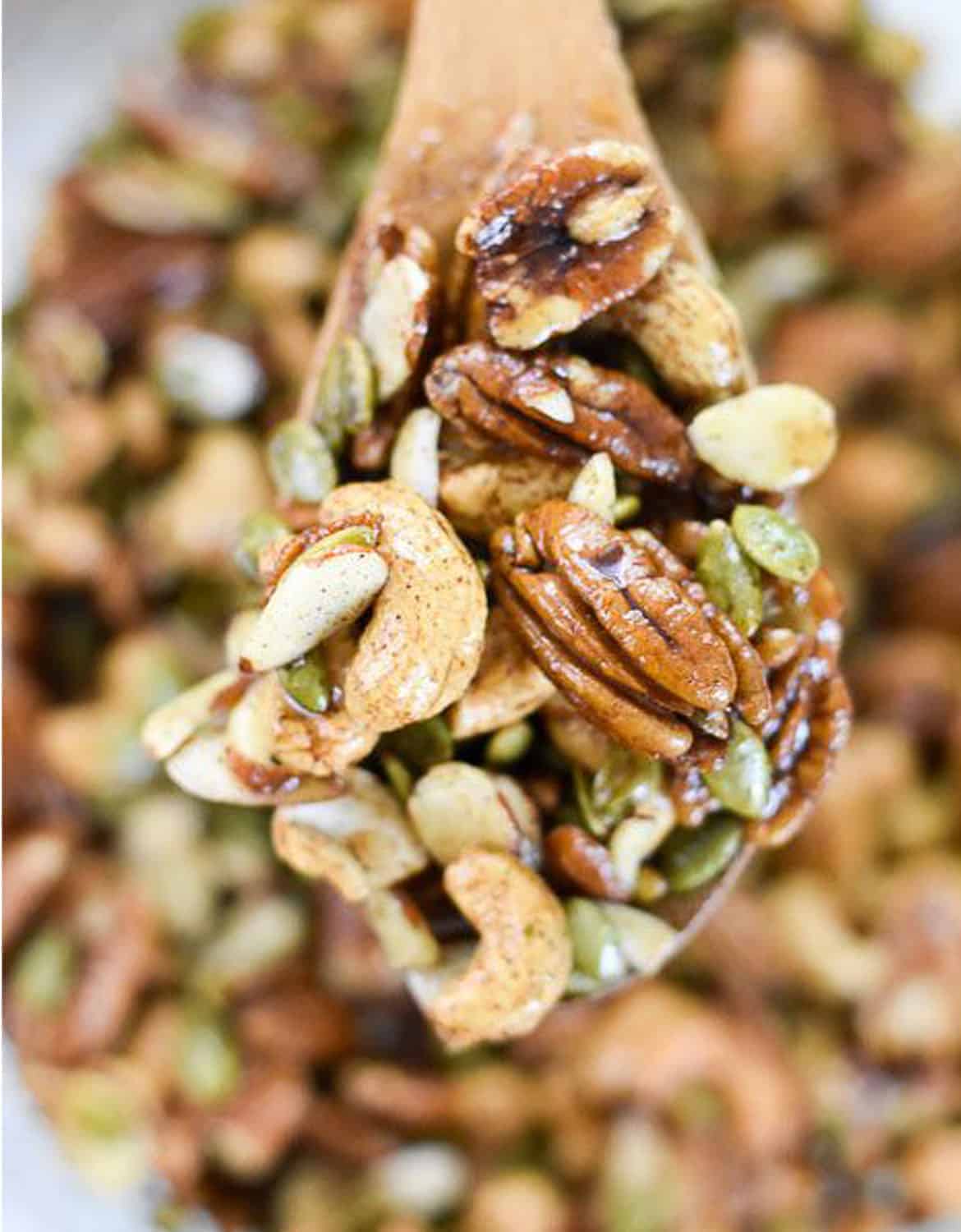 These oatmeal cookies are incredibly good, nutritious, made with all wholesome ingredients and refined sugar-free. Ready in 20 minutes.
Easy and delicious, ready in 30 minutes.
This dessert is not too heavy and full of flavor! Simple, easy and so delicious!
This nourishing apple crumble leads to pure happiness and your house smelling like cozy Autumn days!
This apple salad is fresh and so delicious! It's very fulfilling, so you could enjoy as a light lunch and also elegant, perfect to serve your guests at a party.
This beautiful bun cake is moist, sweet, and all about autumn.
These mini cheesecake bites come packed with flavor, they look like the epitome of the best dessert treat ever!
This amazing main course recipe is quick enough for everyday but special enough for date night!
These mini pastries are a simple yet elegant way to serve a unique dessert, perfect for your brunch or Holiday gathering.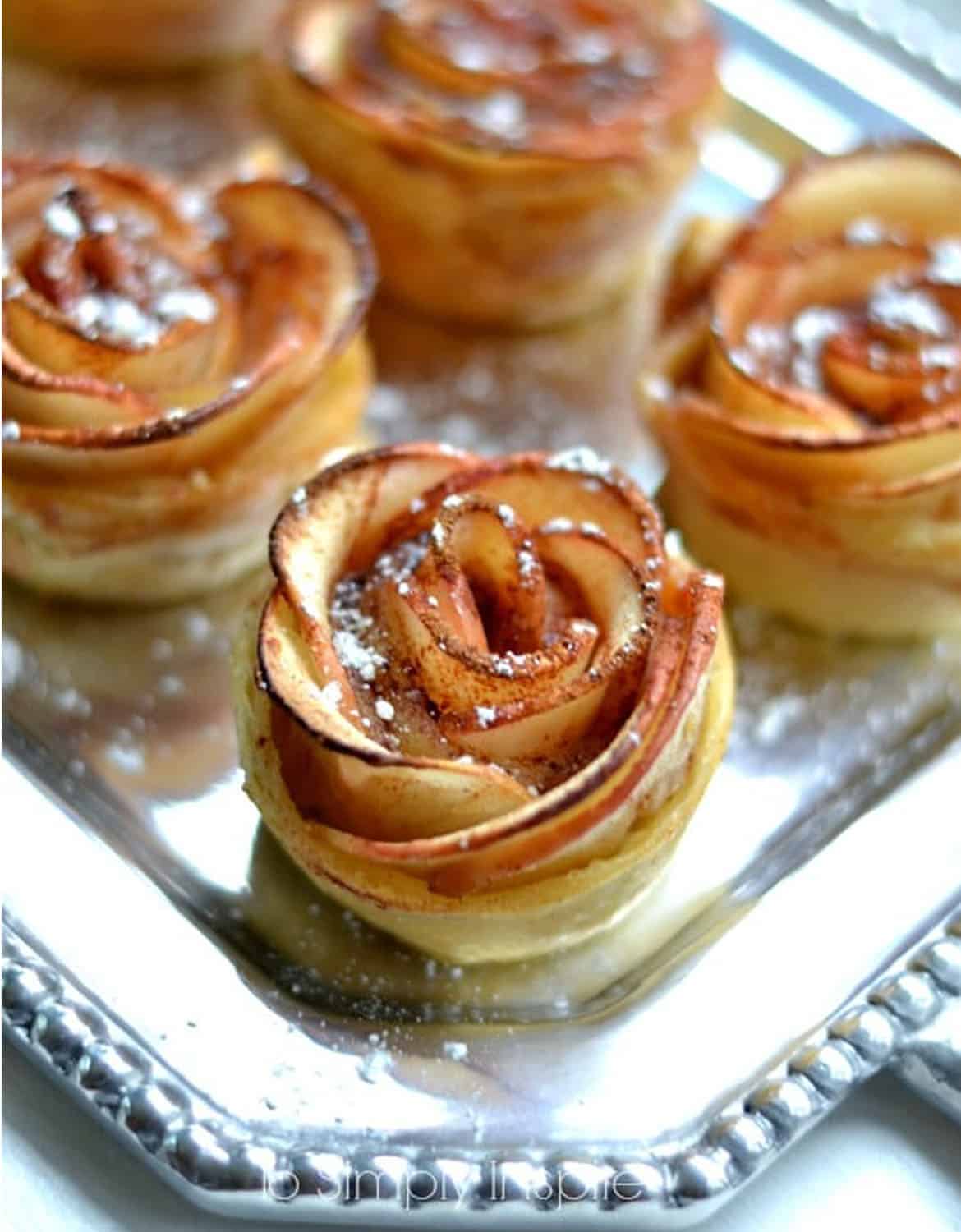 This recipe is a one skillet meal that will satisfy your deepest comfort food craving.
If you're looking for the perfect fall cake to serve with breakfast, brunch, or even dessert, this is the cake!
Layers of bread with chunks of apples and a sprinkling of cinnamon and sugar between each layer. I love that!
These moist dessert bars are perfect for Fall time, with a delicious cinnamon sugar crumble on top.
The easiest fall cocktail. Hard cider and pumpkin beer team up for a simple yet flavorful bubbly fall drink!
All these recipes look amazing, from delicious desserts to flavorsome meals, and I would love to try them all!
Let me know if you try them, I would love to hear from you! x
Print Recipe
25+ Delicious apple recipes
Apple season is approaching and if you're wondering what to do with a glut of apples, here is a collection of delicious apple recipes for you to try, from delicious desserts to flavorsome meal!